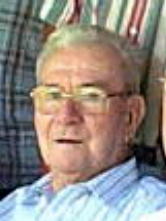 Tolley W. Fitzwater, age 95, died March 18, 2004 at his home in Glenville, West Virginia. He was born June 28, 1908, son of the late William and Zonobia Fitzwater.

Mr. Fitzwater was preceded in death by his first wife Glenna Holcomb, his second wife Ethel Price, a daughter Barbara Hickman, sons-in-law, Bob Hickman and Perry Hart, a granddaughter and 15 brothers and sisters.

He is survived by his wife, Dr. Catherine Grant; 2 daughters, Josephine Hart and Johan Montgomery and her husband, Leonard; sons, Shirley and wife Faye, Jim and wife Janice, Lambert and wife Frances, Earl and wife Jo Ellen, Calvin and wife Carolyn, Robert Orton and wife Gala, Rodney and wife Regina; 25 grandchildren; 38 great grandchildren and 10 great-great grandchildren; Priscilla Bailey his long time friend and helper; brothers-in-law, Jeff, Jim, Richard and Kevin Grant; sister-in-law Linda Grant Rubash; nephews Caleb, Jonah and David; and niece Jennifer.

He was a member of the masonic Lodge #97 of Clay and the Fola Baptist Church. He was a member of the UMWA and was a certified mine foreman since 1947. he worked in multiple mines in Clay, Fayette and Gilmer Counties. He retired from Rochester-Pittsburgh Coal Company where he was "fire boss." After retirement he operated a custom meat cutting shop in Glenville for several years.

Funeral services will be held Sunday, March 21 at 2:30 p.m. at Stump Funeral Home, Arnoldsburg, WV. Rev. Ronzel Roberts will officiate. Interment will be in the Meadow Lane Cemetery at Glenville, with Masonic Graveside Rites.

Friends may call at the funeral home from 4 to 9 p.m. Saturday.