By Bob Weaver

Few houses of historical interest remain on Calhoun's landscape, most have been torn down, others have crumbled in the dust.

Calhoun has always been a backwoods place not ahead of its time, moving slowly toward the refinements of the greater world.

Survival has taken precedence over preservation, even Grantsville has but a few original structures.

"The house in which I was born" holds fascination for old-timers who reflect on their place of origin.

Houses also reflect on the culture and the economy.

Many of the houses in this feature are "Jenny Lind" construction, no insulation and sash windows.

One common feature - vegetation and grass is growing profusely. Those old push lawn mowers were back-breakers, and besides they didn't cut very well.

The photos presented here were taken around 1920-1930, and represent a cross section of "finer" and hard scrabble houses.

The photos were taken by the Willca Home Landscape Company of Chicago, Illinois.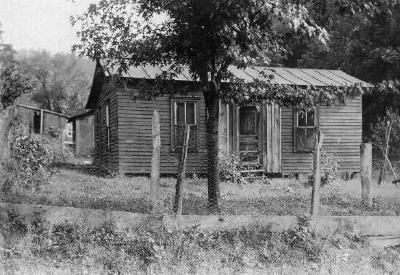 No. 20 - Identified as the "Smith" house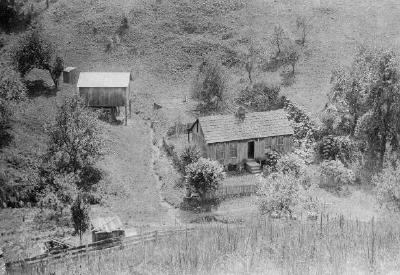 No. 18 - Identified as "Oscar Ash" house at White
Pine with shingled roof and red and pink rose bushes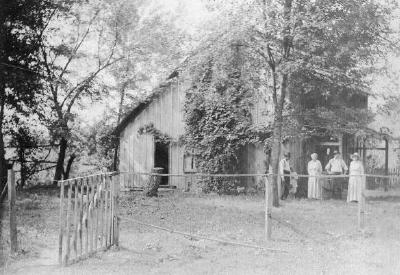 No. 19 - Identified as "Williams" house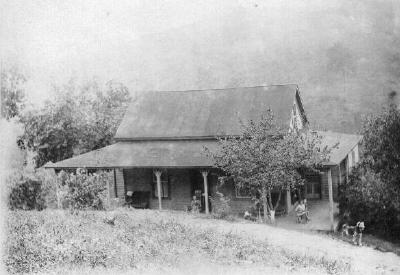 No. 13 - Identified as the "Deem" house
Herman Ayers writes, "In your Photo Tour of old Calhoun Homes on this St. Patrick's Day, Photo 13 brings back many fond memories. This is the Bill Deem house about 3/4 mile from Grantsville on the Pine Creek Road. This is where I grew up. My dad Arlie Ayers bought this house from Frank Wilson in the late 30's or 40's. I was in the third grade and went to the Stevens School. Bill Deem was one of the early Oil and Gas developers in the area. I tore the house down in 1976."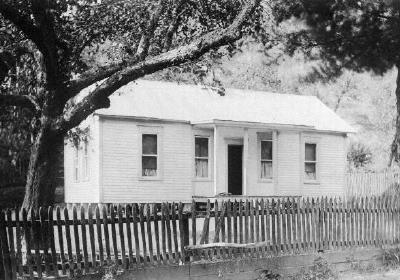 No. 2 - Identified as "Bland," as if it was the
Harvey and Martha Jane Ball Bland house on Bull River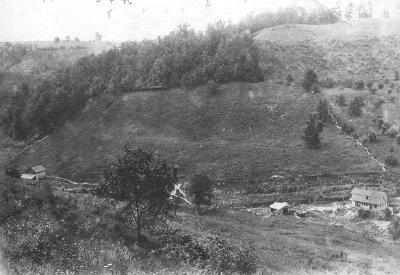 No. 12 - Identified as "A. J. Burrows" house at Ayers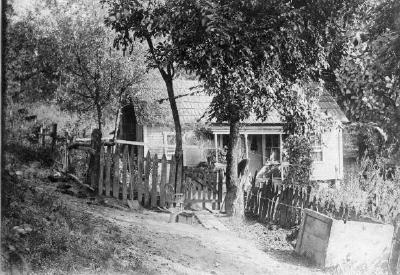 No. 8 - "Could be the old Burrows house out in the Broomstick area. Irene Siers now lives there. Her parents owned it 50-55 years and she has lived there for years. She and Holden moved there. - Loretta Siers
Karen Offutt wrote to say "No. 8 is not the home of Holden and Irene Siers although it does resemble it. It was built with a full front porch which was later completely closed in. I grew up there."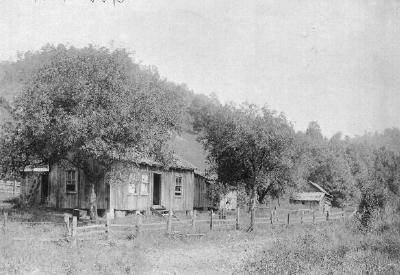 No. 10 - Identified as "Norman"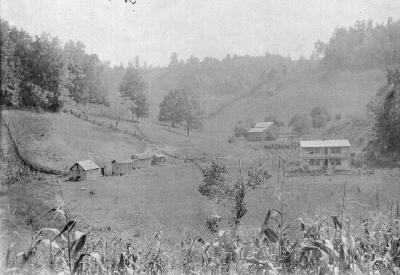 No. 7 - Identified as "Nelson Richards" of Big Springs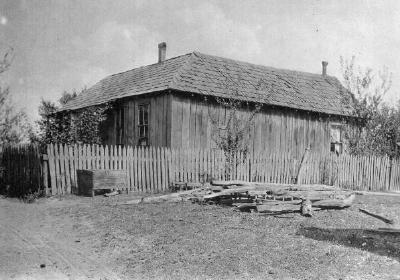 No. 27 - Identified as "Roberts"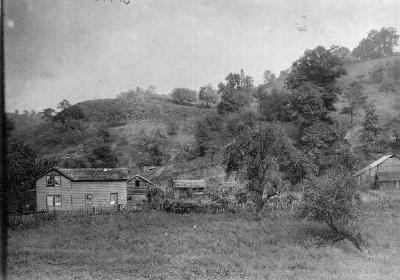 No. 25 - Identified as "J. W. Rogers" of Big
Bend with shingle roof and red roses along fence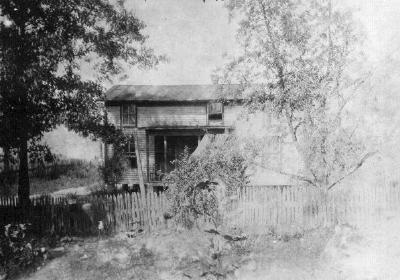 No. 26 - Identified as "A. L. Yoke"