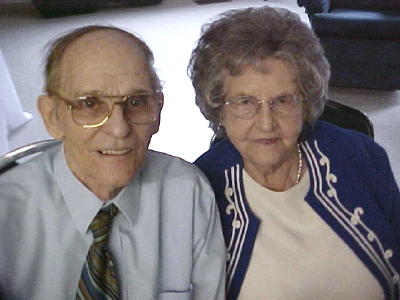 Marion and Elah celebrate 55 years together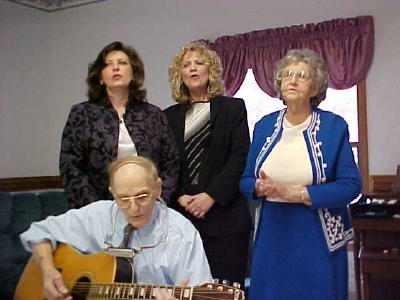 The Whisman family makes joyful music one more time: Marion (front) Twila Roach, Joan Satterfield and Elah Starcher Whisman (rear)
By Bob Weaver MARCH 2004
Marion and Elah Starcher Whisman, the longtime mainstays of the Mt. Olive United Methodist Church and the Village of Hur, came out of Slider Fork yesterday to celebrate their 55th wedding anniversary at the Senior Center in Grantsville.
The center was filled will well-wishers who wanted to get close to the couple, talk with them and hug them one more time.
Marion and Elah are "pedestal people," deserving a heightened position in the esteem of those of us who have lived around them.
Yesterday was a tribute to their lives together, but it was also a tribute to their character, devotion and contribution to their family, their neighbors and their community.
They would tell you it is really a tribute to "Our Lord and Savior."
Marion and Elah, both longtime Christians, are full of joyful spirit.
Marion has been seriously ill, not just now, but several times before. He is a rebounder, who delights in his life and the lives of his friends.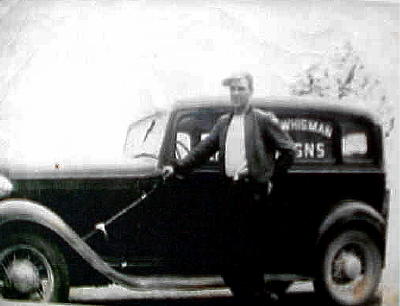 Marion's first on-the-road sign company
Over the years, Marion has painted hundreds of signs, on most every building in the county, besides doing his carpentry work.
In the 1950s he eliminated the path out back by installing a bathroom in the Weaver's abode at Hur.
Yesterday, despite his illness, he played his harmonica, guitar and sang with his wife and daughters. He has been doing that for those who stop by to visit, even on his worst day.
Daughter Joan Satterfield said "Dad couldn't wait to get over to the Senior Center," thinking about what songs he was going to play. He has loved the world of music, from bluegrass to gospel, even making his own instruments.
Over the years he has played with lots of music makers, but he never made the big time.
He is, nonetheless, a star and he and Elah have sung a wonderful song for all of us.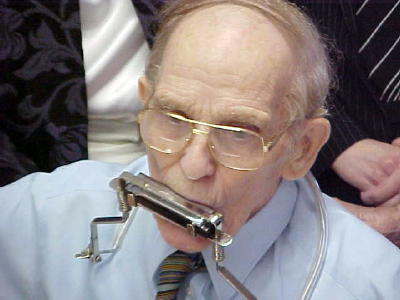 Marion plays a lively old railroad song for the crowd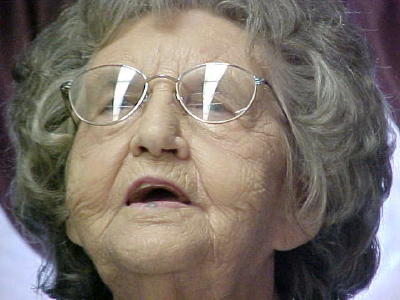 Elah's devout prayers and hymn singing moves all in her presence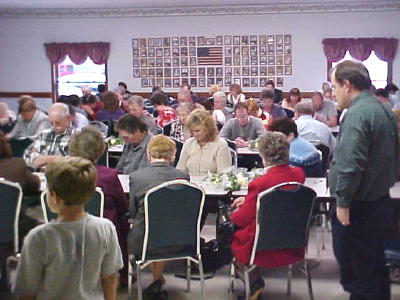 Rev. Rick Swearingen blesses the food ...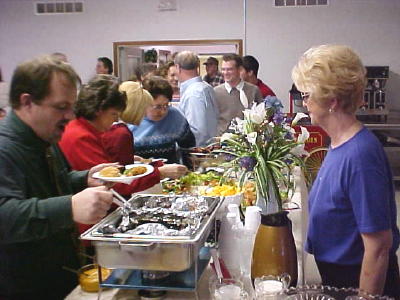 ... and JoAnn Stevens caters the special event
Postscript 2016 - The Whismans went on to the eternal, now gone from our small community, and so has their wonderful daughter Joan Whisman Satterfield.