By Bob Weaver/Research By Dotti Nemitz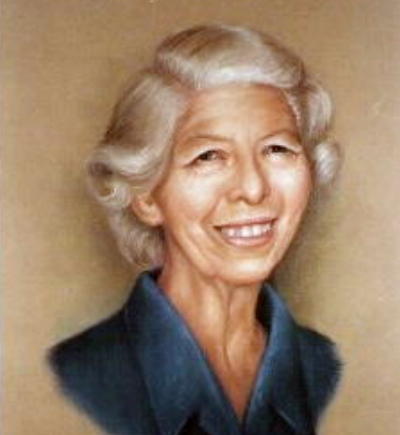 Minnie Hamilton 1900-1981
Minnie Blanch Hamilton is Calhoun's Mother Theresa, twice the recipient of the West Virginia Public Health Association's Merit Award and inductee into their Hall of Fame. The county's health care center was named in honor of the public health nurse.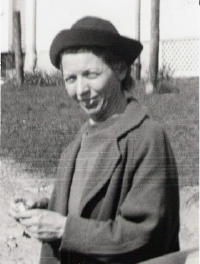 "She was a slightly built woman in a dark blue dress, a bundle of energy that seemed to go in several directions at the same time," said Dr. Tim Miller, a former Calhoun resident.
Minnie was a one woman health crusade through much of the 20th century, traveling up and down muddy roads in her battered Plymouth, giving advice, diagnosing, administering medications and caring for the sick.
Minnie carried public health to the people.
Every school child knew her, first as the school nurse in 1933 and later as the County Health Nurse in 1947.
Known as the "shot woman" who came to to give vaccines against dreaded diseases, she is remembered for her blunt needles plucked from white sterilization trays.
Dr. Miller said she single handedly eradicated polio in Calhoun County.
She had no hesitancy about going to homes, corn fields or fishing holes to make certain each child had the care they needed, from inoculations to counseling on personal hygiene.
Responding to the Christian admonition, from the trunk of her car she fed the hungry and clothed the poor. Lack of books or empty lunch buckets were unacceptable. The sound of her clanking chains and noisy muffler were familiar to families in the deepest hollows. Minnie always "had her ways."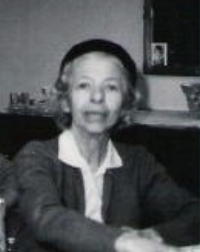 She went to the fifty or more one-room schools, administering typhoid, small pox and diphtheria immunizations. The rural schools were removed from the barely improved main highways, Minnie gave preventative health programs in schools, churches and store buildings, counseling young people and expectant mothers.
Roger Jarvis recalled Minnie's work in later years, saying "The word would spread in the school that it was shot day," recalling her transition to a modern car - "A dreaded black '54 Chevy."
A newspaper article in the 1930s said "This (public health) service will extend to all the people...without respect to their location, position in life, means, conditions or anything else...The poorest person will receive just the same attention as the largest taxpayer."
During much of Minnie's lifetime of service, there were few physicians in the county and little access to hospital care. The critically ill or injured where taken by riverboat, car or ambulance to Parkersburg, at least until the Boling Clinic was established in 1947.
She provided prenatal care to hundreds of rural women, assisting with their childbirth. During the years when the tuberculosis epidemic spread, she saw that victims received transportation to sanitariums and taught families how to prevent the spread of the disease.
For her public health duties Minnie Hamilton received about $1,800 annually, with expenses not to exceed $1,200 for the operation of the public health service.
Minnie was sometimes accused of "sticking her nose in," but she was not afraid to offend children or parents. She was a woman with a mission. Patty Cain said Minnie came to her house because she missed the vaccines at school. "I dove under the bed, but Minnie came right after me," she said.
There is an often told story about a blind girl, whose father became angry because of Minnie's intervention, demanding the family be left alone. After some serious conflict, Minnie got the girl enrolled in the Romney School for the Deaf and Blind, where she received the care she needed.
Minnie felt the blindness was due to malnutrition, and just as she suspected, the child returned home with her vision in tact.
Oleta Yoak Hill tells the story of the boy who couldn't talk and was held back from school by his mother. When Minnie would visit the household, the mother insisted in doing all the talking.
With Oleta's help and getting the child separated from the mother, it was discovered the child could speak. "You see, he was the baby and the mother wanted to keep him home with her. Minnie always did the right thing by the children, no matter what," said Hill.
Calhoun resident Bill Bailey said "One thing I know about her, she came from a family that had money, but she chose as her life's work to help those who could not help themselves..." Former health nurse Joyce Morgan said one of the highest compliments ever given her: "Minnie Hamilton would have been proud of you."
Minnie was born at Grantsville in 1900, the daughter of a Congressman John H. Hamilton, the tenth child of a large and active family of fifteen. The Hamiltons were among Calhoun's most prominent families, branching into law, medicine, banking, business, teaching, publishing, politics and government.
It is difficult to believe that all the Hamilton's have passed, since they were once a who's who in Calhoun County.
She entered the St, Joseph Hospital School of Nursing in Parkersburg in 1919 and graduated in 1922. After graduation, Minnie worked as a private duty nurse until 1926, then going to Grafton City Hospital as a surgical nurse. Her public health career began in 1933.
In 1938 Minnie hastened to a call from the federal government, becoming a nurse dealing with the problems and nourishment of migrant field workers. Throughout World War II she remained in this service, working from Exmore, Virginia to Homestead, Florida.
She said "a beaconing voice" called her to return to her beloved Calhoun County in 1947, plunging her back in public health duties. Minnie didn't wait for the problems to come to her, she went to the problems, asking community leaders and concerned citizens to lend her a hand.
One of Minnie's contemporaries spoke with accuracy when he said, "I can hardly walk down the street but what I see at least one person, who I know, from my personal knowledge would have died years ago, had it not been for professional attention given by Minnie Hamilton."
At a testimonial given by the Grantsville Civic Club (about 1963) one of her many friends said, "You have used the hypodermic needle on our children, our grandchildren, and everybody else's children in the county, from Frozen Run to Pine Alley. You gave advice before they were born and visited them and advised them after they were born."
"Your name has been synonymous with service to all of Calhoun County and your family. Whenever and wherever there was illness, you were there to help. You have collected clothing for the needy, helped many who had to leave this area for the sanitarium and for medical help, and have done many things beyond the call of duty."
In 1984 a scholarship in honor of Miss Hamilton, was endowed by Dr. and Mrs. Richard Hamilton at Parkersburg's WVU Community College, with the recipient each year to be a nursing student with preference to be given to students from Calhoun County.
Minnie, who retired long after retirement age at 72, was honored with a reception in 1972. A huge crowd attended the public event, distinguished by people from all walks of life. All had at least one thing in common: their lives had been touched by Minnie Hamilton.
She passed away in the summer of 1981 at the age of 81.
One of her legacy's is Minnie Hamilton Health Care System, which provides service to an under-served rural population.
Her skill and dedication to providing health care to the backwoods county is a feat that will never be repeated.