Re-published from 2001

Three former students of Calhoun County High School who marched off to war before they could graduate, received their overdue diplomas last night at a meeting of the Calhoun County Board of Education.

They were presented certificates by School Superintendent Ron Blankenship and School Board President Rick Fitzwater.

Others will receive their diplomas at the 2001 graduation ceremony or they will be placed in the mail, according to Blankenship.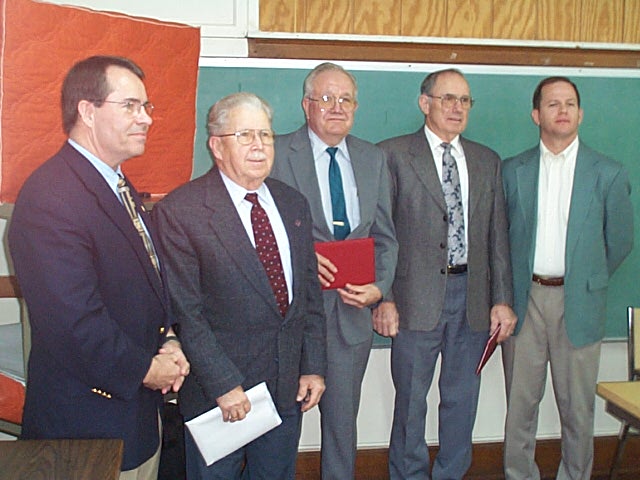 "Three Vets" (L to R) Ron Blankenship School Superintendent, Charles McCray, Adrian Ball, Euell Hoskins Jr. and Board President Rick Fitzwater