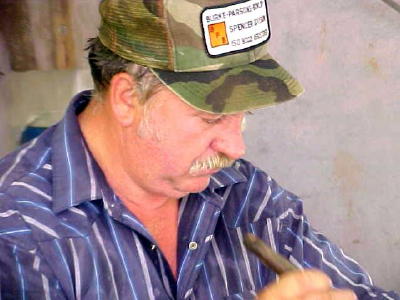 Ralph Carpenter is really holding on to old traditions
Ralph Carpenter is a man with lots of friends.
A long-time employee of Burke-Parsons-Bowlby in Spencer, he has spent much of his spare time clinging to old rituals, from molasses making to grist grinding.
The "old-time" endeavors are not just for himself and his family, but his neighbors and friends are always involved.
"This is our ninth year for making molasses," said Carpenter, who has a permanent set-up for production at his Letherbark home. "We share them with our friends and sell a few."
Carpenter is one of the few CB radio hold-outs in the county. "We get on there about every evening and chat with our friends. They're a great bunch of people."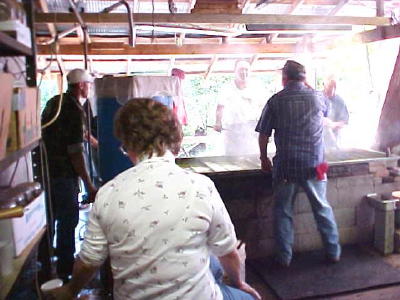 Makin' 'lasses with my friends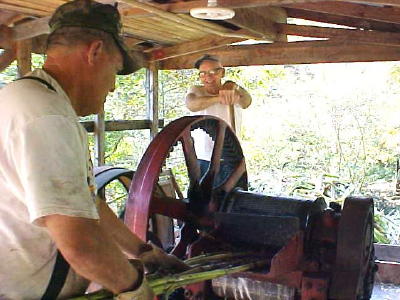 Darrell Wright ("WW") and Jack Mace
(rear) runnin' the molasses machine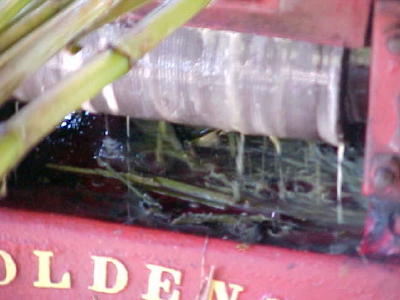 Here come those sugar cane drippins'...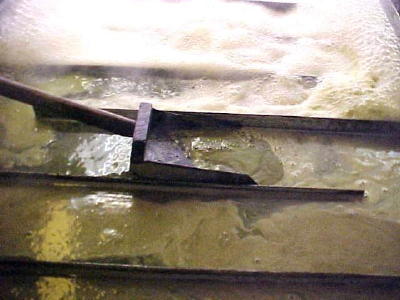 Foaming pan juice requires stirring and skimming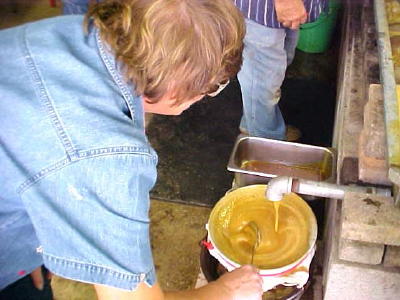 The good stuff, hot from the spigot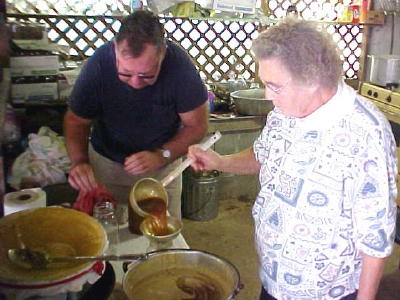 Nell Jarvis Deweese, Carpenter's mother-in-law, is in charge of jarring