By Bob Weaver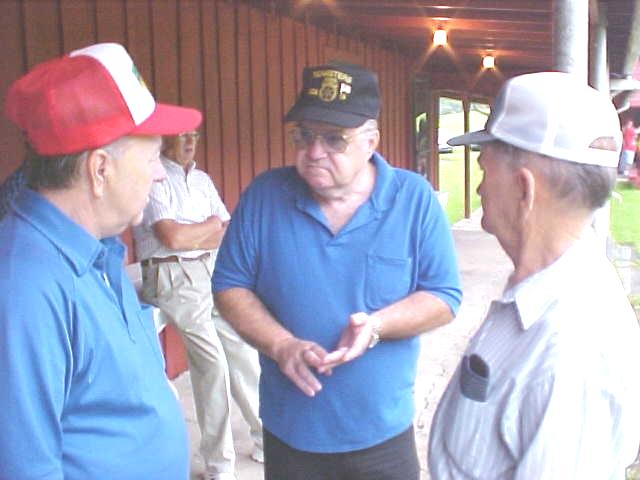 L to R Dewayne Gibson, "Tap" Kerby
and "Toots" Kerby talk over old times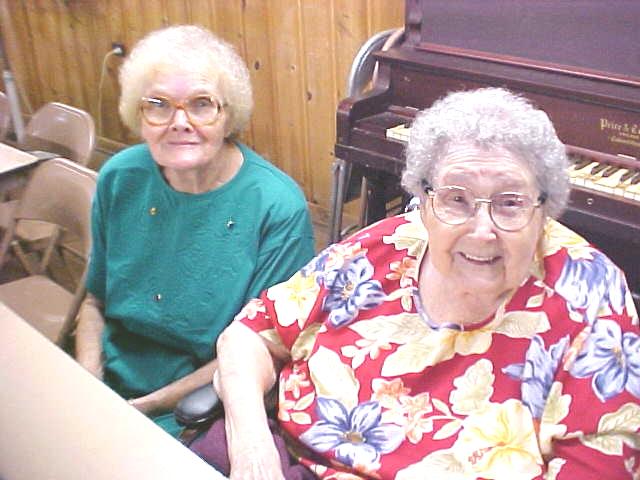 Old-timers Lucille Basnett (L) and Elah Gibson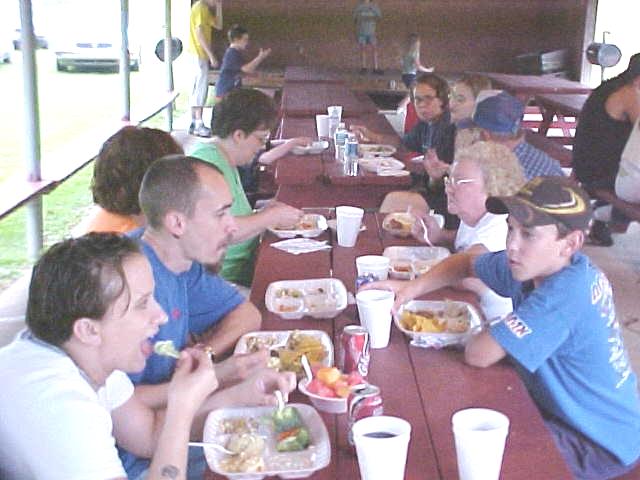 Kerby clan enjoys annual reunion
One of Calhoun's Kerby Clans held their annual Labor Day reunion at Mt. Zion Community Park yesterday. They're mostly folks rooted in downtown Hur and the Joker area, most of which moved away years ago to seek their fame and fortune.
Hurite Charles "Tap" Kerby, often a subject of discussion in the Herald, is still deeply rooted, but then he has been a long distance truck driver for about 35 years. "Tap" doesn't look worn for wear after barely surviving his childhood, launching his flying machine from Bear Rock and a dozen other ill-fated adventures that tested his body, and his will. His wife Phyllis made the Herald by calling 911 when an Emu was staring through her window.
One of the topics of the day, one of my favorite Calhoun characters, Eddie Austin Kirby, related to this bunch. Eddie has been the subject of several stories I have written, with more to come.
I've worn hard on "Toots" Kerby about his escapades with a State Road grader during his youthful years, but his status as a good citizen has risen immensely. Then there was Rev. Gene Kerby, now a retired Methodist minister, who spent the days of his youth around Hur, and was married to a Kerby, Marie, who has passed on.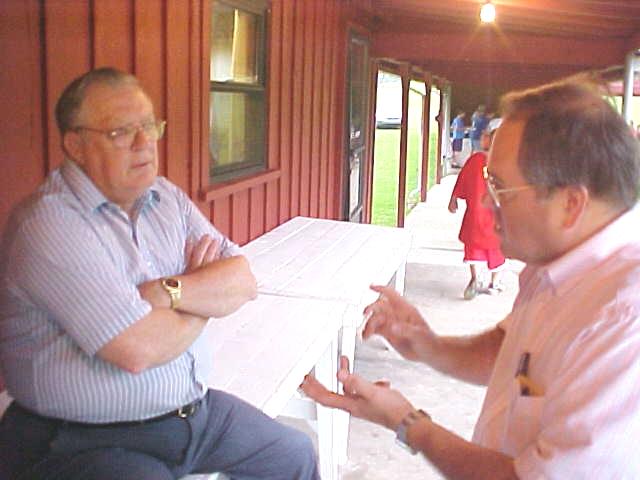 Retired Methodist minister Bob Duskey (L)
talking with Foster "Poge" Kerby, Roane County educator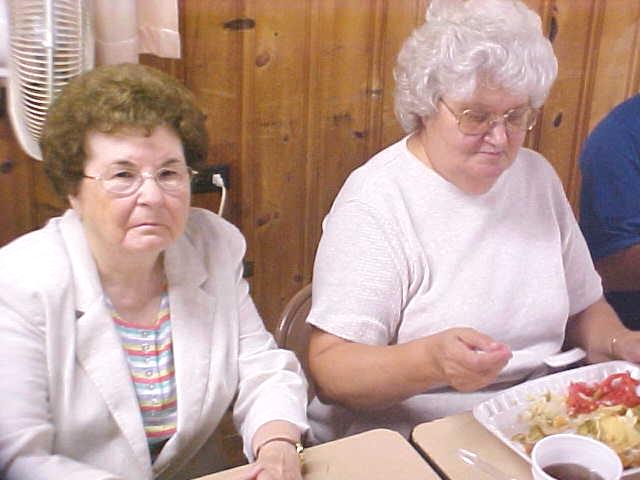 Hur Christmas program playwright Pauline Kerby Duskey (L)
and Betty McCoy Kerby of Elizabeth
Attending was the Rev. Bob Duskey, who married Pauline Kerby, she being the youthful playwright of some serious Christmas plays at the Mt. Olive Church. Then there was Foster "Poge" Kerby, long time Roane County educator, and his brother Bob Kerby, long an Ohio resident, who helped play some of the fanciest pranks ever known in Hur.
Dewayne Gibson, one of our favorite story tellers, and his wife and mother came, Fred Kerbys bunch, and...well, I could go on and on. These folks, like many others in Sunny Cal, are special folks to me. It is a joy to be with them.