The long table spread in the grove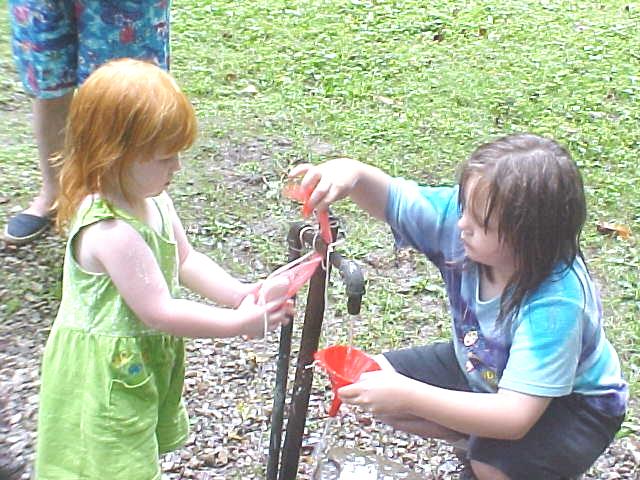 Girls get damp under faucet from the Hart Spring
The Whytsell Reunion was held yesterday, with direct and distant family members attending. Mostly the reunion is about old and new friends, names aside. Through the urging of Randall and Blanche Parrill Whytsell, the event is one of the county's biggest reunions. In other words, you don't have to be a Whytsell.
It is held every August at Whytsell Park, which is located between the long gone villages of Rocksdale and Richardson, along the waters of the West Fork of the Little Kanawha.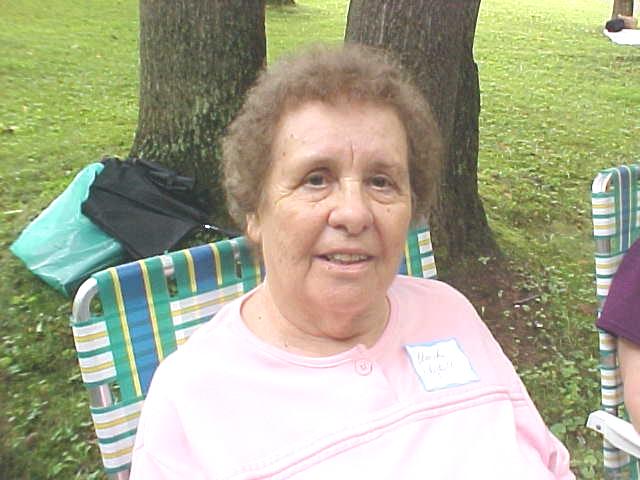 Blanche takes a moment to relax ...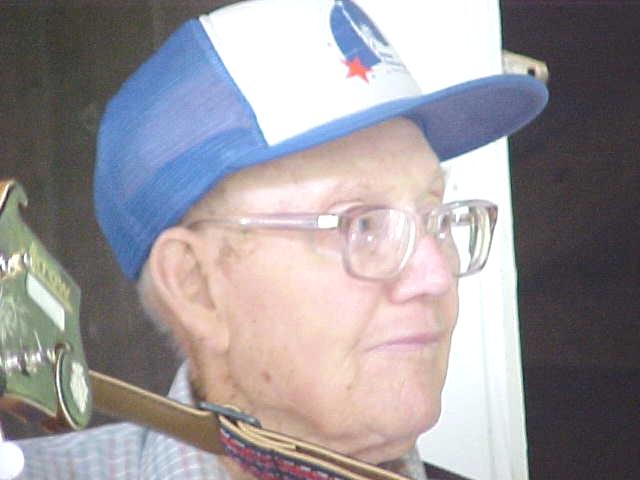 ... while Randall picks and sings with his friends
I'm sure that Randall and Blanche repose in the comfort of their "West Fork Valley Home" ( a tune always sung by the Whytsell Boys, men who will always be called boys) during the cold winter months, thinking about the reunion and planning for it.
It was a good crowd yesterday, one rain shower withstanding. It is a great place for the long table with one of the finest country food spreads you'll ever experience. Randall and some of the area's mountain music makers went to the stage to pick and sing, a customary event.
Visitors usually bring their plastic jugs to fill with water from the free-flowing Hart spring, named for Civil War renegade Nancy Hart, whose family once lived nearby.
The Whytsell's came from the Shenandoah Valley to Lewis and Braxton counties, settling in Calhoun during the Civil War, marrying into the Lynchs, Andersons and Starchers, among other early families.
Randall's dad and mom, Edwin and Rettie Starcher Whytsell, were fixtures on the lower West Fork of the Little Kanawha for much of the last century, their home established in 1922 above the Village of Richardson.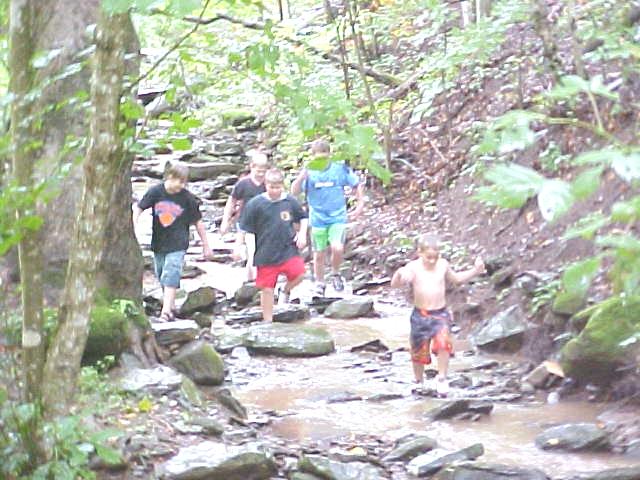 Another playin' in the creek bunch, wet from head to toe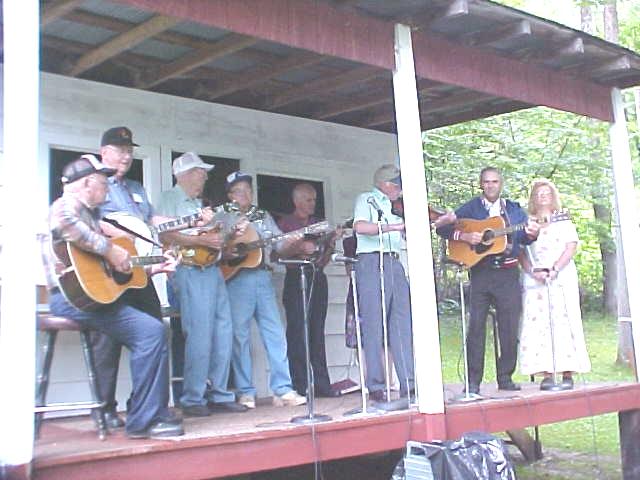 Music makin' friends from around the county always attend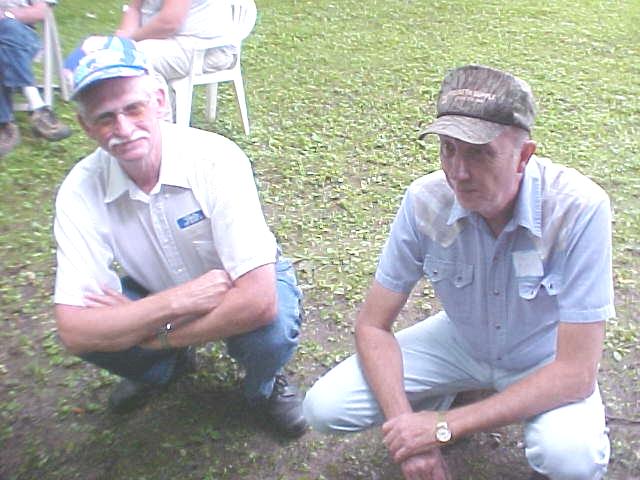 Can you guess - members of the West Fork Hunkerin' Club?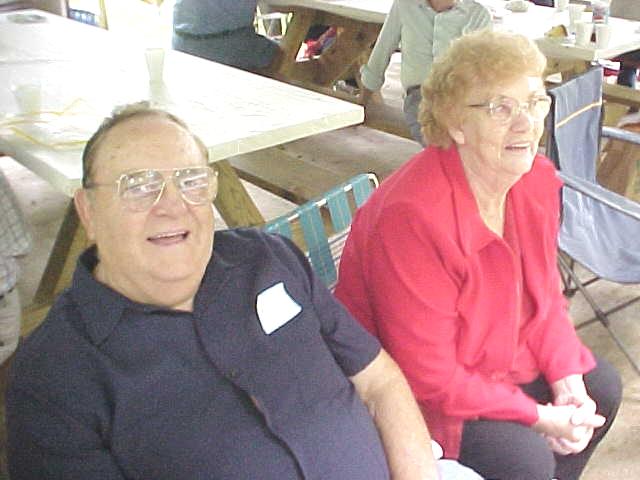 Calhoun poet Harry Newell and wife enjoy afternoon