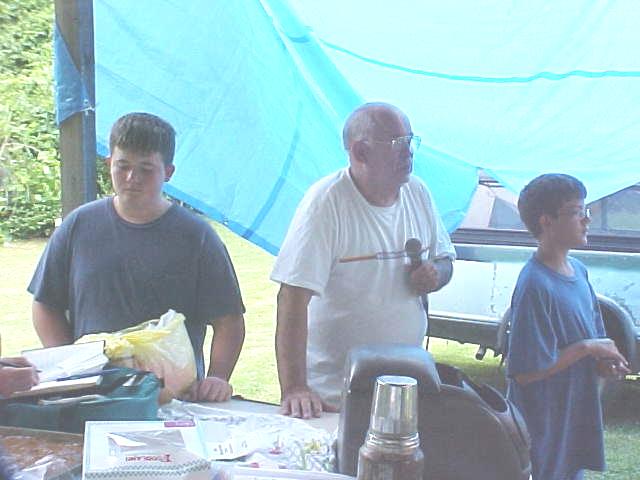 Bobby Ray auctions off the good stuff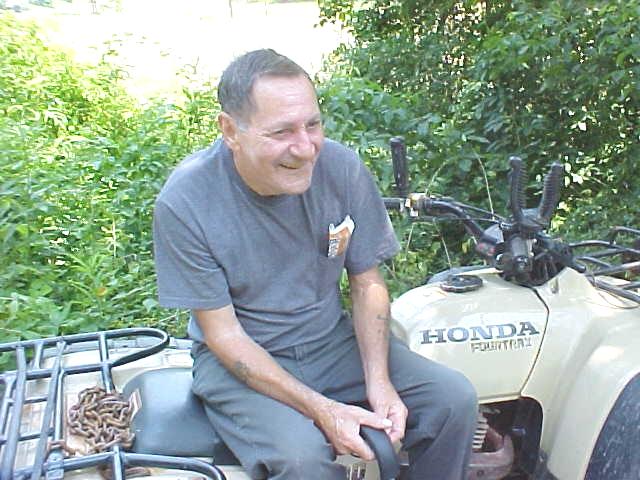 Holly "Bionic" Starcher (who has had most of his parts replaced) enjoyed the day, reflecting on his earlier days changing car engines in the middle of the road on Hur Hill, twice a month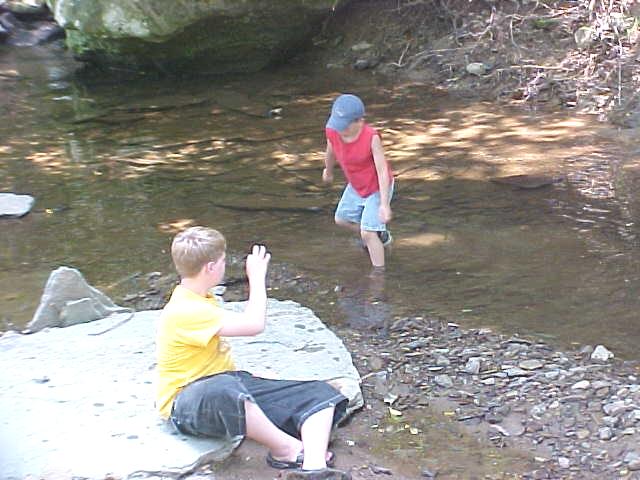 Never play in the creek during "Dog Days"
The Hansford Starcher family and other assorted Starchers had their annual reunion yesterday at the Bobby Ray Starcher camp on Rowel's Run.
Bobby Ray, a professional auctioneer, always has an auction to raise money for the event, featuring what seems to be leftovers from his real auctions. It's a fun thing.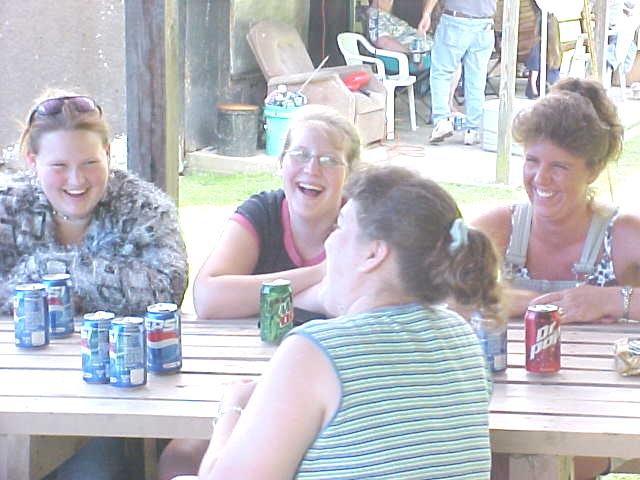 These gals really liked Bobby Ray's jokes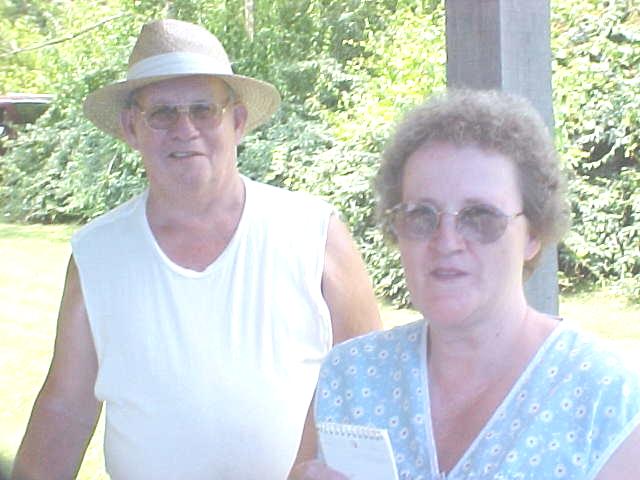 Mr. and Mrs. Holly Murphy, lower Rowel's great gardens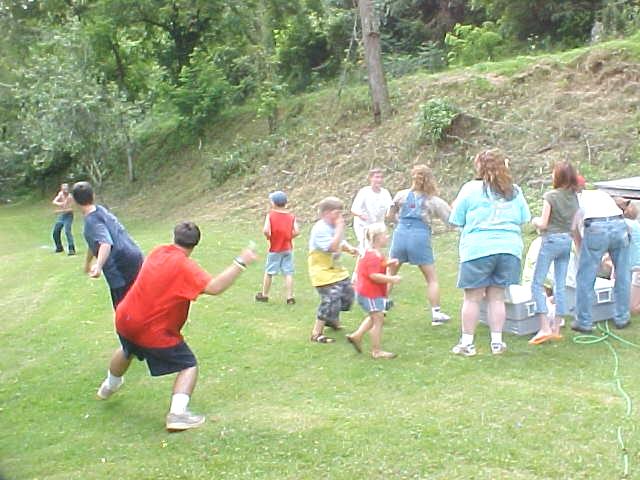 Stand back those water balloons were flyin'
The Starcher reunion, unlike most reunions, is centered on the kids, with lots of events from water balloon fights to horseshoes.
Then there is the nearby creek, where some of the kids sneak off and get wet and muddy. One said "I can't go near the creek this year because of dog days," but he was dippin' a short time later.