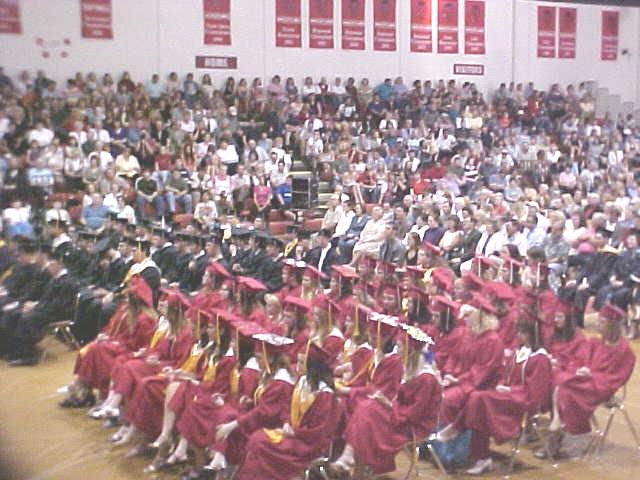 County residents come to wish them well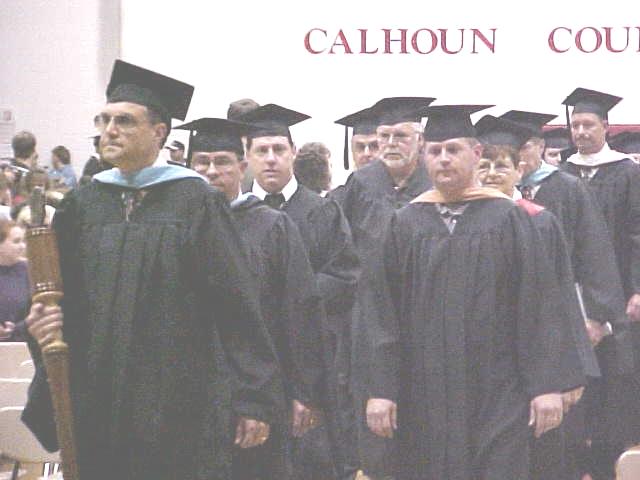 Processional leads 88 graduates into hall
By Bob Weaver
Like all commencements, the students were the stars at last night's 79th graduation ceremony at Calhoun High School. Before a jam-packed crowd of teachers, parents, relatives and friends, 88 seniors walked forward to receive their diplomas. The number of graduates dwindled from 102 in 2002.
Principal Offutt said this class has a large number of "great students."
Calhoun's famous young fiddler Jake Krack opened the evening with a beautiful rendition of the National Anthem.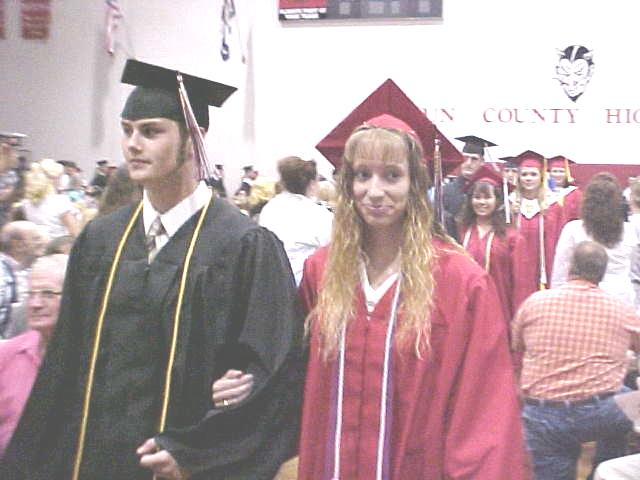 The graduates march to their seats in CHS gym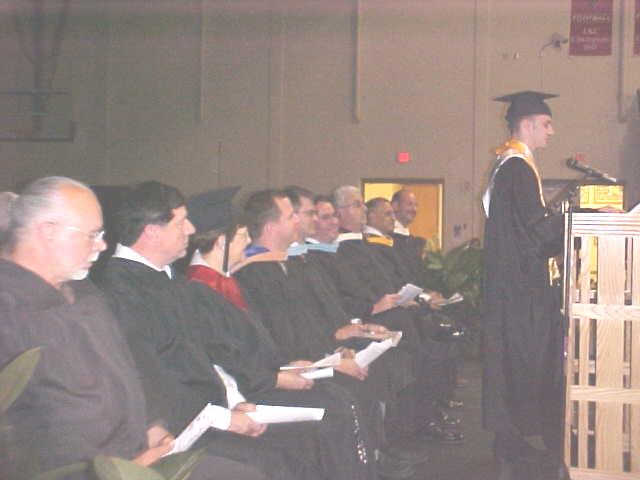 School officials listen to student addrssses
Salutatorian Kara Haymaker and Valedictorian Matthew Bonar gave brief addresses to the graduates, after Rachelle McBride offered the invocation.
Possibly the highlight of the evening was the presentation of scholarships to nearly half the class by Principal Offutt. (See story on Hur Herald) Offutt gave the President's Education Award to James Bailey, Matthew Bonar, Sarah Lynch, Laura Pfeffer and Patrick Wildfire.
Special music was provided by the school choir, and the high school band.
A power point audio-visual presentation was made recognizing all the members of the graduating class.
However, the defining moment was the coming forward to receive diplomas from Superintendent of Schools Ron Blankenship and members of the Calhoun County Board of Education.
Parents with cameras edged forward, some with a few tears streaming down their face, with frequent cheers from the audience in recognition of the students accomplishments.
Mortorboards fly into the air at conclusion of ceremony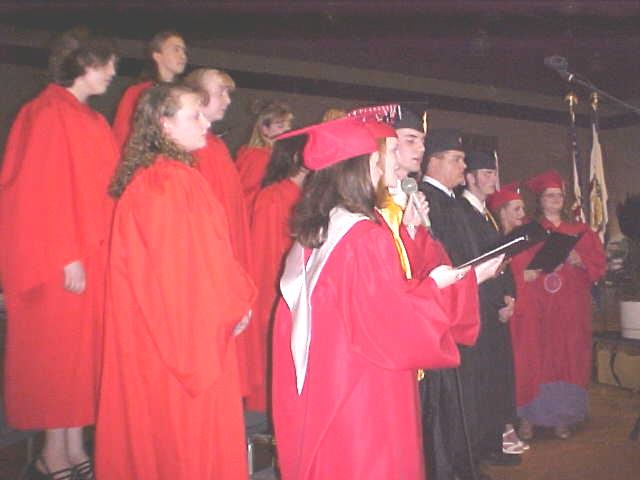 Chorus sings "Friends, Always In My Heart"
Like nearly all graduating classes since World War II, the young men and women will go into the greater world beyond Calhoun and West Virginia to seek their life, liberty and pursuit of happiness.
We wish them well. God's blessings rest upon each of them.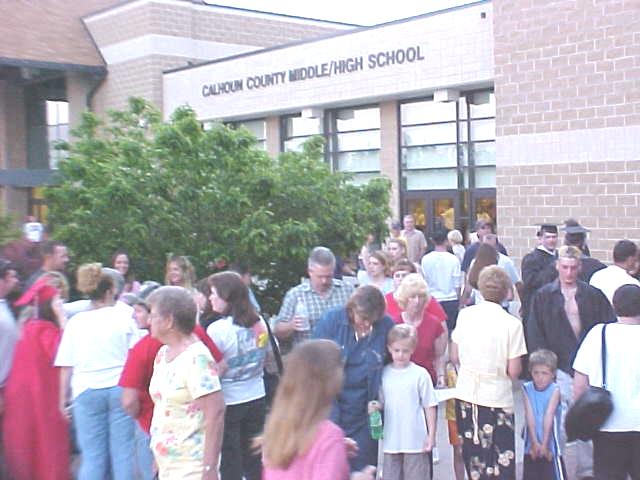 Visitors use every space available at Calhoun Middle/High School
Note: Calhoun High graduates received over $1 million in scholarships.