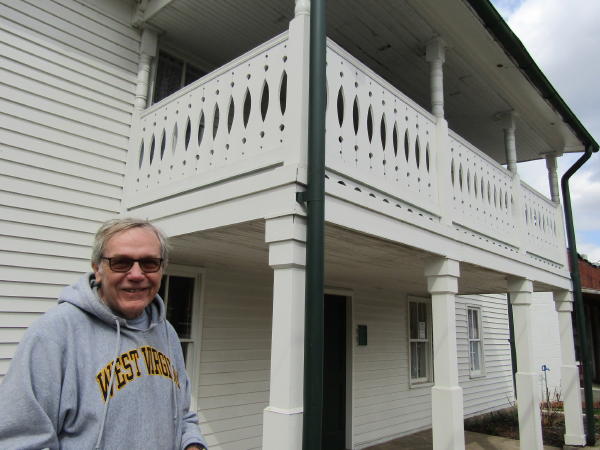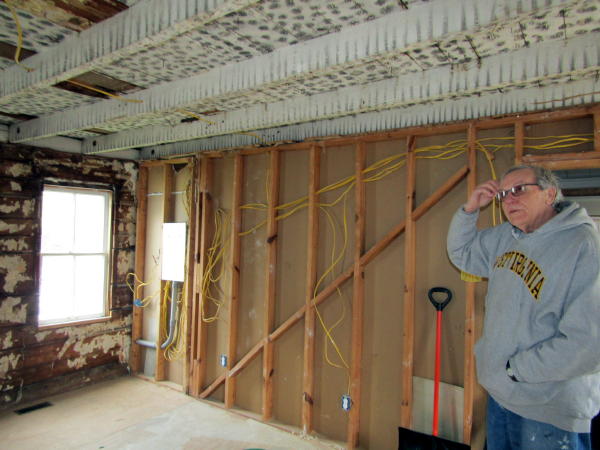 Historical Society member Roger Jarvis says
old landmark is coming along with restoration
By Bob Weaver 2018
The restoration of Grantsville's historic Stump Hotel continues as a project of the Calhoun Historical Society, the most recent improvement the installation of a heating and cooling system.
Historical society member, Roger Jarvis, who has devoted hundreds of hours to the project, said "It is shaping up, the downstairs will have a parlor, an entry way (where guests registered), a large dining room and a kitchen."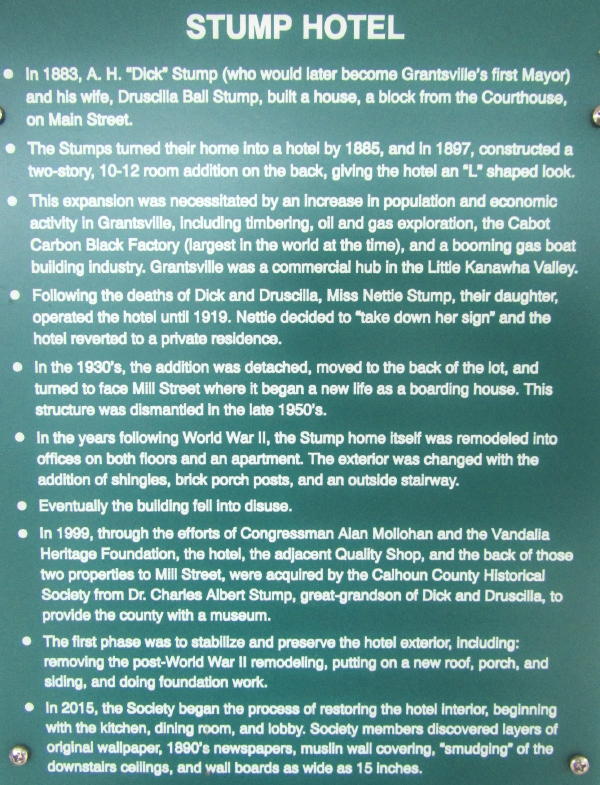 "The society has been really blessed by dona-
tions of Calhoun people, past and present."
Sometimes you can feel the presence of noted Grantsville character "Spavy" Stump and his sister, Nettie, an artist and poet.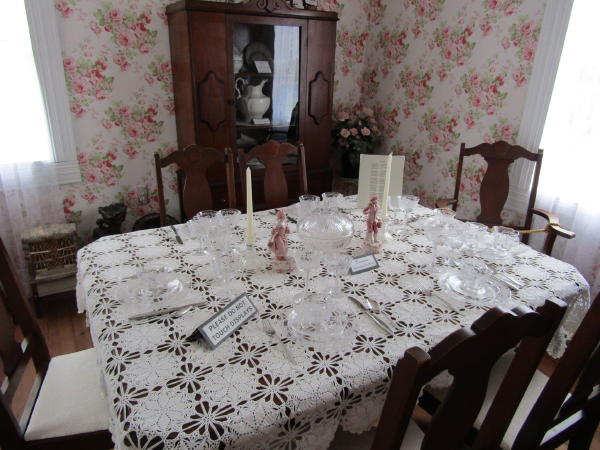 Dining Room is nearing completion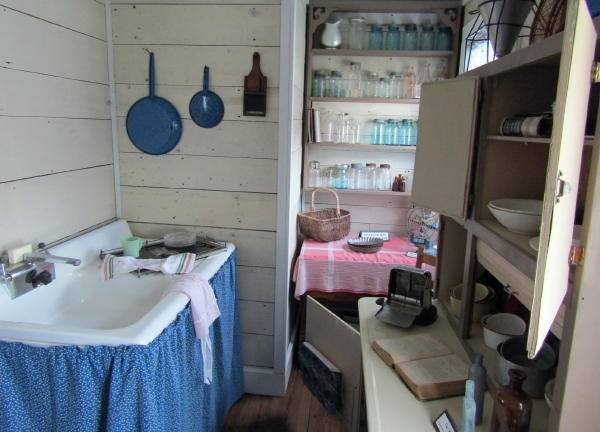 Kitchen area has period pieces and artifacts
See also STUMP HOTEL HISTORIC GRANTSVILLE STRUCTURE - Spavy And Aunt Nettie Town Characters