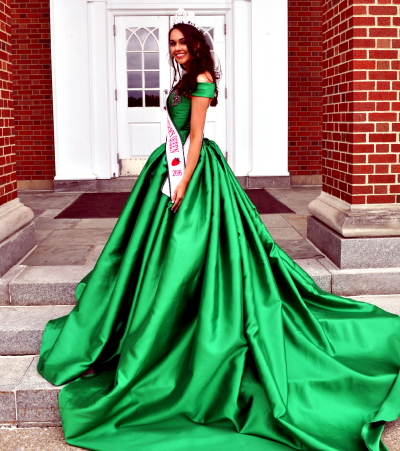 Miss Dominique Collins, 2016 West
Virginia Strawberry Festival Queen
In February, Dominique Collins was chosen your 2016 West Virginia Strawberry Festival Queen. Collins will have the opportunity to reign over the 2016 WV Strawberry Festival "Diamond Jubilee" taking place May 14th - 22nd in Buckhannon, WV.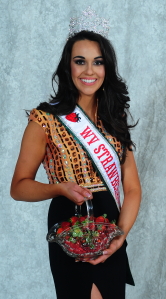 Dominique is the daughter of David and Kelli Collins who are both graduates of Calhoun County High School. She currently resides in Normantown and is attending Glenville State College.
Dominique will have the opportunity to compete for the title of Miss West Virginia USA 2017 later this year and also compete at the WV Association of Fairs and Festival pageant in January of 2017.
The WV Strawberry Festival has special significance this year with it being the 75th celebration. There will be activities for all ages including five parades, carnival, strawberry themed games, car show, entertainment and a variety of other events taking place throughout the week long festival. One of the Festival highlights is the Grand Feature parade which attracts over a hundred thousand people to the streets of Buckhannon.
Additional information and a list of events can be found at wvstrawberryfestival.com