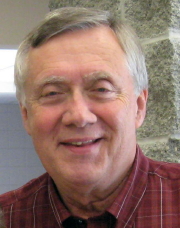 Calhoun native Larry Heffner will receive the West Virginia Division of Cultures History Hero award for Greenbrier County.

The event, honoring 50 WV history heroes, will be held during a History Day program at the Culture Center on January 29.

The purpose of the History Hero awards is to give state level recognition for the persons work and accomplishments.

Heffner, a volunteer Archivist for the Greenbrier Historical Society, conducts genealogical research for out of state visitors. He has also helped sort and interpret Greenbrier county courthouse documents from 1788.

He currently is working on a major project indexing obituaries and death notices from the Greenbrier Independent newspaper as far back as 1859.

Heffner was nominated by the Greenbrier Historical Society located in Lewisburg, West Virginia.