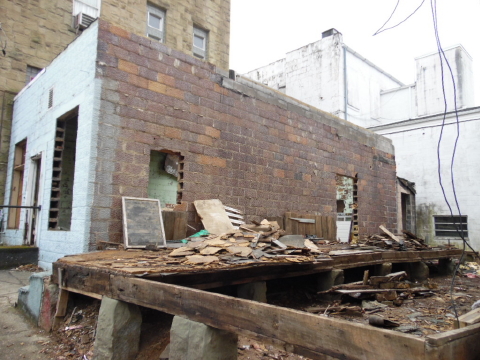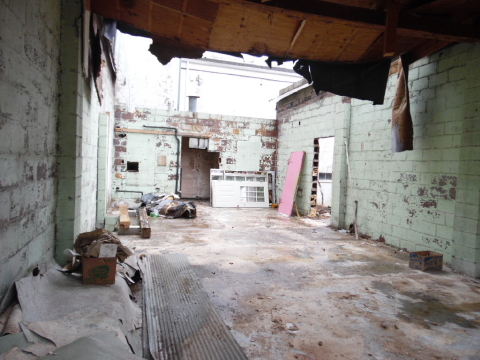 Two adjacent Grantsville buildings on Court Street are being demolished.
The buildings were likely built after the great 1919 fire.
During their use, the block building with a concrete floor, adjacent the Masonic Building, was likely the temporary location of the Peoples Bank, which was destroyed by the 1919 fire.
That same building, and the adjacent wood structure housed a dry cleaning firm, early owners were Hollie Bell and Donald Witte, among others.
In later years, it was a flower shop.
Another early occupant was Dudley Lutz, longtime Grantsville Police Chief, who operated his shoe repair business there, formerly located in a small wooden building where the Zannoni-Toepher building stands.
See related story BOB THE PARROT CLEARLY SPOKE "GUTTER TALK" - Life And Times Of Dudley Lutz