SPIRIT FILLED ALUMNI HIT THE FIELD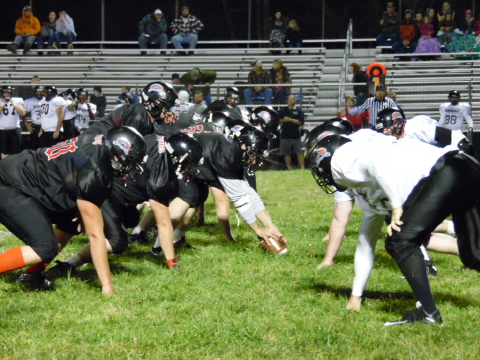 "Ancient enemies" Calhoun and Roane
faced to face during alumni game ...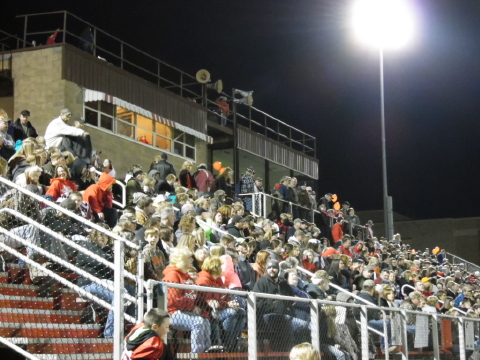 ... with a likely record crowd to enjoy it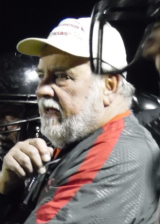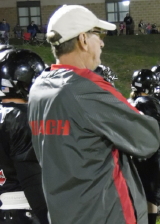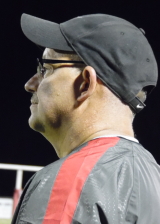 Former coaches (L TO R) Buck Stewart, Mike Stump,
and Bryan Sterns returned to the field of play
By Gaylen Duskey
realfang@citlink.net
They may be a little older, have a little slower gait, their six pack abs may be more like barrels now and some are married and have children.
But the former football players from Calhoun and Roane still had that competitive drive and for one night were able to relive their glory days.
Saturday night the homestanding Red Devils alumni team player rock-ribbed defense and road touchdowns by Eric Metz (2004) and Jake Perkins (2005) to a 12-0 victory over the visiting Raiders.
The game started slowly as both defenses were pitched shutout in the first half despite the Red Devils' ability to move the ball to the red zone. Unfortunately for the Red Devils they were never able to put the ball in the endzone.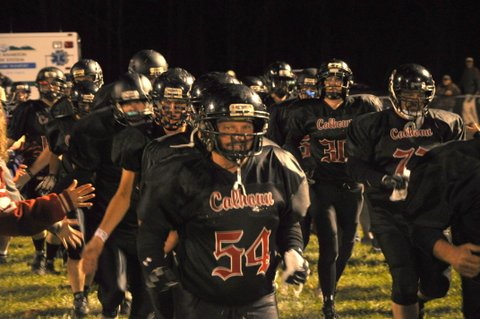 That changed in the second half when Eric Metz scored on a eight-yard touchdown with 2:16 remaining in the third.
The Red Devils got the final points of the game when Mike Batten (2005) hit Perkins from 12 yards out for the touchdown with four minutes remaining in the game.
Following that Calhoun's defense stopped Roane as Josh DeWeese (2008) and Gary Miller (1996) had interceptions.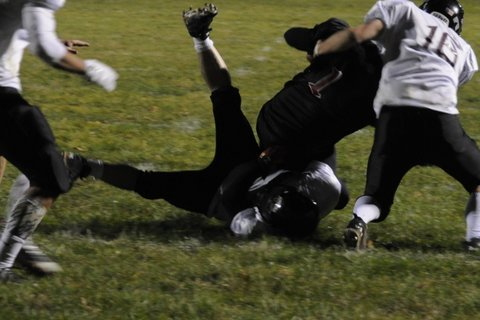 Kenny Sears (2003) had three sacks and numerous tackles and was named Calhoun's Defensive MVP while Eric Metz had a touchdown and rushed for 78 yards on 11 carries. He also caught a pass for eight yards. Roane County's MVPs were Josh Drake on offense and Elijah Onwuka on defense.
Overall, Calhoun quarterbacks Batten and Tyler Bennett (2011) passed for 112 yards and a touchdown.
The Red Devils also had 62 yards rushing from Paul Goodrich (2006), 21 yards from Cory Metz (2012) and 10 yards from Marcus Davis (2004). While most of the players were from the the 2000s some were from the 1990s and before. The oldest player from Calhoun was Jeffrey Jones of the class of 1977. Other gray bears for the Red Devils included Keith Smith (1980) and Paul Goodrich Sr, (1982).
Old player honors, however, went to Russell Stump of Roane. He was a 1973 graduate.
The game, which was put on by Alumni Football USA, probably drew the largest crowd of the season at Mount Zion.