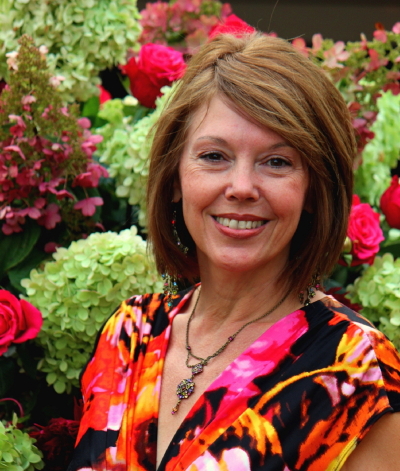 Wirt County Teacher, Deb Hartshorn was the
first person in her family to go to college
Wirt County High School business teacher Deb Hartshorn was recently named one of West Virginia Focus magazine's 2015 "Wonder Women" in the publication's September/October issue.
She shares the honor with 49 other women from around the state, chosen by the magazine's staff and last year's nominees for their contributions to their communities and the state. The magazine recognized Hartshorn and her fellow Wonder Women at a luncheon in Charleston on Oct. 19. Kay Goodwin, West Virginia's Cabinet Secretary for the Department of Education and the Arts and a 2014 "Wonder Woman," served as the keynote speaker.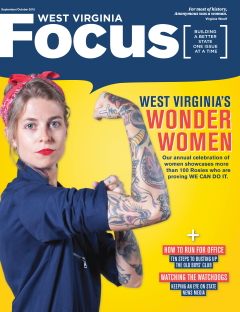 "Here's what the magazine (pictured left) had to say about Hartshorn:
"Deb Hartshorn grew up watching her father run his own mechanic shop. "I come from a long line of hard workers," she says. Hartshorn was the first person in her family to go to college, but she excelled in school and in her career—she worked in the governor's office, for a national education program, and for the Higher Education Policy Commission.
But then in 2013, Hartshorn gave up her fancy career to work in the trenches—she became a business teacher at Wirt County High School.
As a teacher she's leveraged her real world business experience to teach her students, and taken on big, unconventional projects—like the one that had them designing real projects to better their community, or the time she bussed a dozen people to the beauty college to learn about being a beautician—all in an effort to give them an education that will prepare them for the real world.
"If we can't give them something that they can see will be of value when they walk outside those school's walls then we are failing them," she says.
West Virginia Focus is a bi-monthly business and policy magazine published by New South Media, Inc., which also produces WV Living and WV Weddings. For more information or to order a copy of the new issue, visit www.wvfocus.com