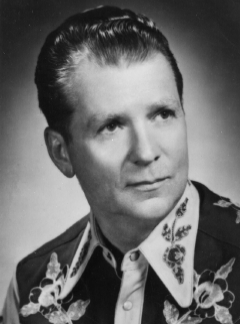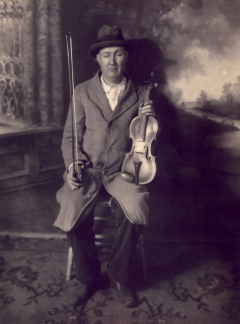 Buddy Starcher (left) and Blind Ed Haley
The WV Music Hall of Fame's sixth induction ceremony will take place October 24 at The Culture Center Theater in Charleston and will be broadcast live throughout the state by WV Public Broadcasting.
Two of the inductees, deceased, were widely known in Calhoun and regional counties during the last century, Buddy Starcher and Blind Ed Haley.
See COUNTRY ENTERTAINER "BUDDY" STARCHER 2015 INDUCTEE WV MUSIC HALL OF FAME - Starcher Was Connected To Regional Residents
MUSICIAN JOHN HARTFORD "IN SEARCH OF (BLIND) ED HALEY" VISITED CALHOUN BACKWOODS
BLIND ED HALEY'S "SLURS AND INSULTS" - Calhoun Hub For Great Fiddlers And Musicians
DOWN AT THE MOUTH OF OLD STINSON - Blind Ed "Pinned My Ears Back"
Additionally, the Hall of Fame will induct four other musicians during the ceremony. Living inductees are: Beckley native Russ Hicks, a renowned pedal steel guitarist; McDowell County singer, songwriter and performer John Ellison, whose song "Some Kind of Wonderful" is known worldwide; and jazz pianist Bob Thompson, who has performed for audiences in West Virginia and around the world for more than 50 years. The three living inductees will perform at the ceremony.
A deceased inductee will be Charleston native Harry Vann Walls, house pianist at Atlantic Records from 1949-1953 and one of the architects of rhythm and blues piano.