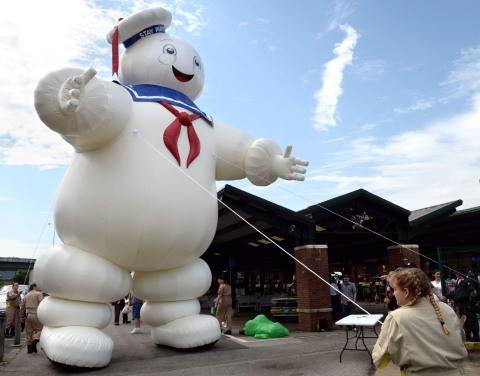 WV Division of Ghostbusters will have their giant
"Stay Puft Marshmallow Man" and their Ghostbuster's
car at the annual Halloween event in Arnoldsburg
Ghostbusters — West Virginia Division (GWVD) is a fan club dedicated to the 1984 Bill Murray and Dan Aykroyd classic, will have their giant Marshmellow Man plus a Ghostbusters car at the Arnoldsburg Halloween event, Saturday evening, October 31.
Ghostbusters WV is a philanthropic organization, raising funds for the Children's Home Society of West Virginia.
The Calhoun Halloween Party has been drawing a huge crowd with costume contests, games, prizes and entertainment.