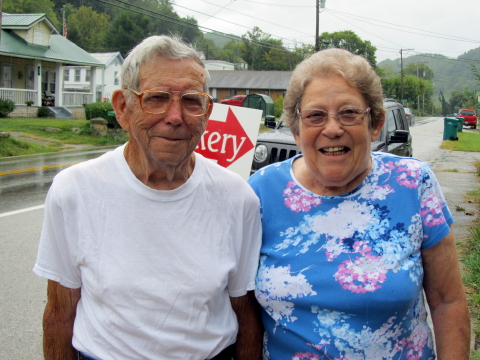 Esther and Gene Laughlin have been selected as parade marshals for the 48th annual West Virginia Molasses Festival at Arnoldsburg Saturday.
The couple have been downtown Arnoldsburg residents for 55 years.
"I miss the oldtimers, although we're that ourselves, that graced Arnoldsburg," said Esther, who operates the Ole Village Bakery. "Gene still helps with the festival, and I did in earlier years."
Esther retired from Arnoldsburg Elementary School after 34 years as a cook.
Gene retired from being a pipeline construction worker.