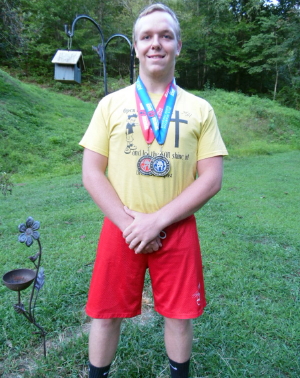 Chris Lacy stretches limits in Spartan endurance events
By Bob Weaver
18-year-old Calhoun High senior Christopher Lacy of Big Bend likes challenges, already participating in two Spartan extreme endurance events in Ohio and Virginia.
Lacy says he saw the event on a web site, and decided he wanted to participate in the grueling challenge, which involves an obstacle course of 13-20 miles with up to 35 challenges, taking several hours of persevering endurance.
The obstacles are everything from rope climbs, barbed wire crawls, high walls to crossing underwater to fire pits.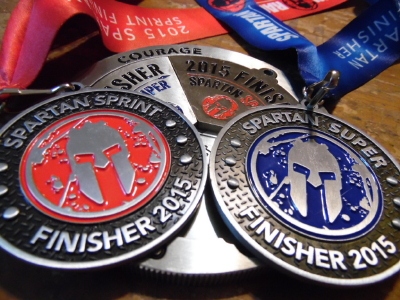 Lacy has received two medals toward a triathlon goal, and will be going to another competition in SC in November.
"If you are unable to complete an obstacle, you must do 30 pish-ups," he said.
Several hundred people participate in the Spartan Challenge, from children to people 80-years-old.
"Part of the deal is that you can stop and assist other participates when they they are having trouble."
He says he would like to get more young people involved in the Spartan event.
Lacy is involved with Calhoun High sports, including football, cross country, wrestling and track, and is a member of Educators Rising and FFA.
He is planning on joining the Air National Guard, getting a college education to become a commissioned officer.
He is the son of Christopher and Ann Lacy, and has a brother Bradley, a sophomore at Calhoun High, they attending the Brooksville Baptist Church.
Lacy concluded that the Spartan event requires guts, endurance and drive.
LACY TAKING THE SPARTAN CHALLENGE