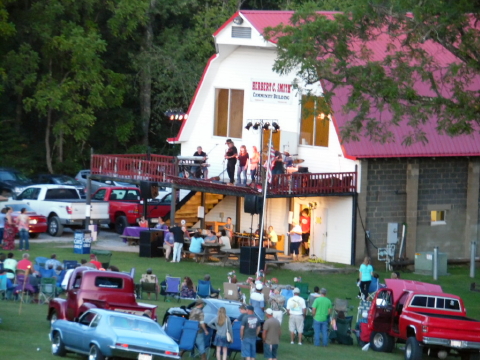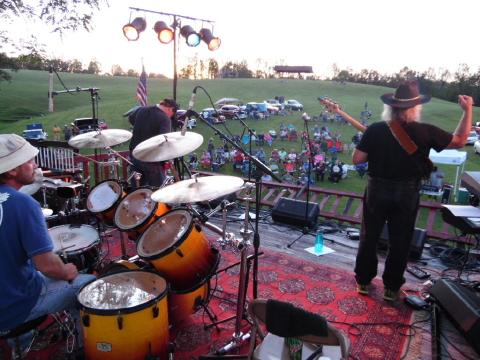 The First Annual Calhoun County Music Festival was at Calhoun Park Saturday, a perfect evening to enjoy a number of talented music makers, an antique auto show and some "picnic food."
The entry feed was a donation to support Relay for Life.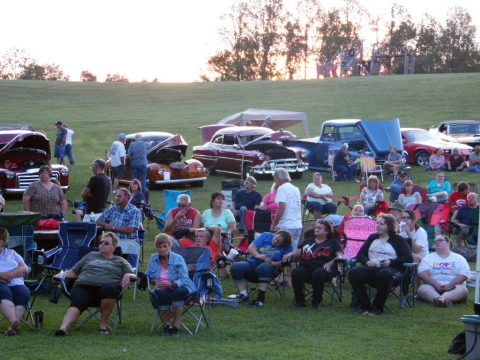 Among the performers, WV Kids on First S.T.A.R.S.,
national music champions from all over West Virginia.
Performing was Calhoun's own talented
singer Chelsea Hicks with Crossfire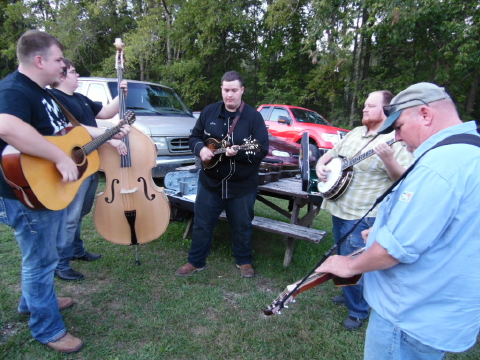 Tunin' up for performance
Additional groups performing were, Baby Vitdoo, Limited Edition, Aviary and 3 Phaze.