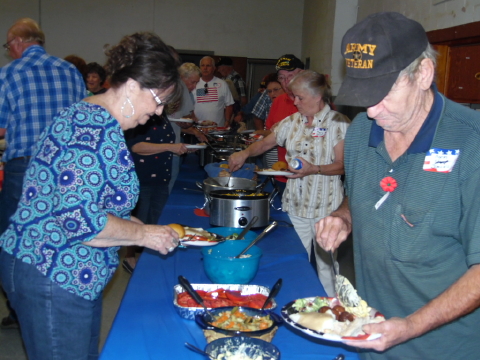 Vets enjoyed a big spread of food
Veterans were honored Saturday at the annual VFW Veterans Dinner at the Arnoldsburg Community Building, the event sponsored by the Grantsville VFW Post 5959 and its ladies auxiliary.
Vets from Calhoun and the region attended.
Calhoun County, proportionally has among the highest number of soldiers fighting the nation's conflicts since World War I.
World War II veterans are dying at the rate of 1,100 every day.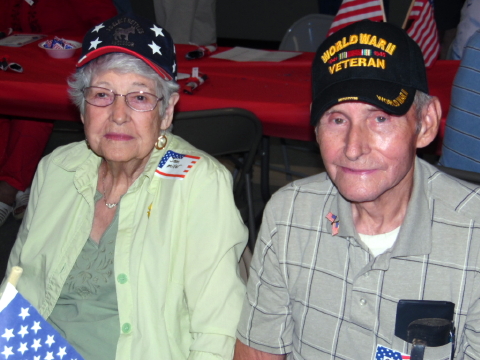 Otis and Jean Miller of Grantsville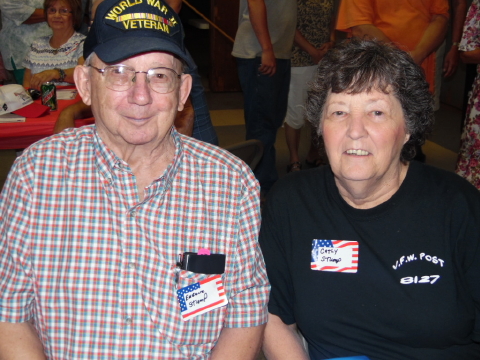 Former Calhouners Gene and Kathy Stump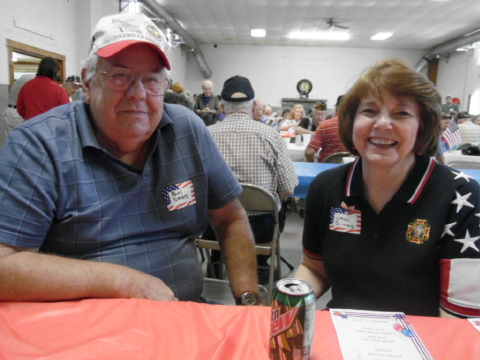 Burl and Jean Simers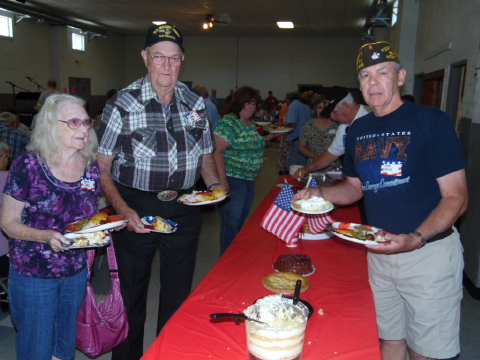 Gene Deel (left) and Bob Yoak, and friend
All 1,700 of the men and women from this area were heroes from World War II, members of the Greatest Generation.
Fifty two of them gave their lives in that conflict.
They won 445 Bronze Stars.
Thirteen Calhoun men won the next highest metal, the Silver Star.
Three won Distinguish Flying Crosses and Bernard P. Bell won the Congressional Metal of Honor.
Many of the veterans attending the event were from more recent wars like Korea and the middle east.
The dinner honored all the veterans who sacrificed serving the USA.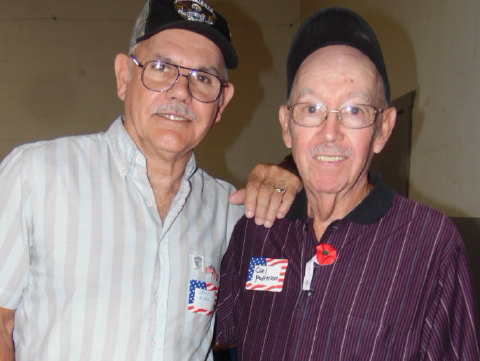 Starling Holbert (left) and Carl Patterson enjoy day