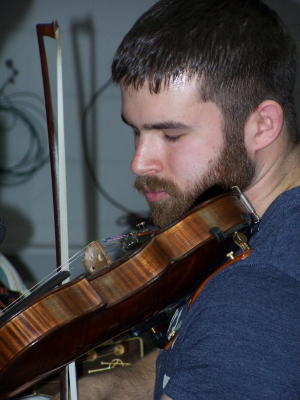 The 26th annual Appalachian String Band Festival at Camp Washington-Carver in Clifftop, Fayette County, has wrapped up. Twenty-one musicians, 12 bands and 11 dancers from California to Maryland took home a total of $7,450 in prize money. Ten of the winners were from West Virginia.
It is not surprising that Calhoun's fiddle playin' Jake Krack, who now lives in Marlington, took home first place in the adult fiddlers division.
Krack, a graduate of Berea College, has won more awards than you can shake a stick at, playing in venues around the USA and the world.
More than 4,000 musicians, dancers, fans and friends representing 44 states and 13 countries attended the West Virginia Division of Culture and History's five-day event that features some of the nation's finest string band musicians and flat-foot dancers.
Contests were held in four traditional categories - fiddle, banjo, string band and flat-foot dance - plus one neo-traditional string band category.