BACKWOODS TREKKING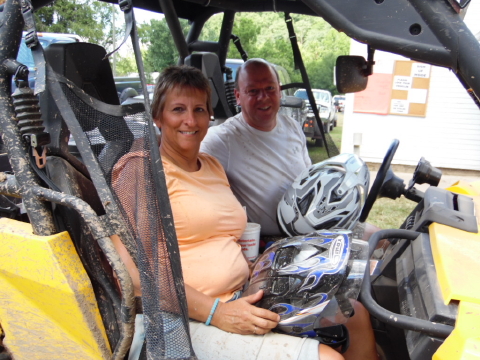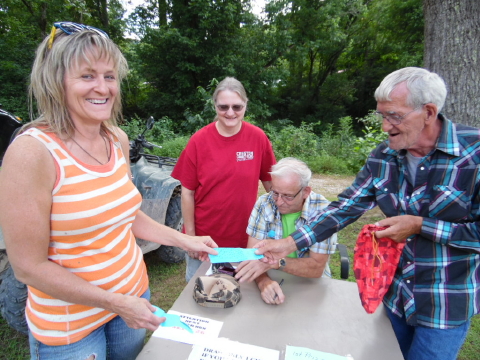 This was the 14th year for the ultimate backroads redneck ATV/UTV, sometimes extreme muddin' experience - the Creston Poker Run, held multiple times each year.
Riders not only the local, but many from the region and Ohio.
Saturday the course was 62-miles long, including a jaunt up Buckhorn Holler near Hur.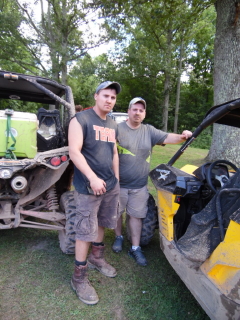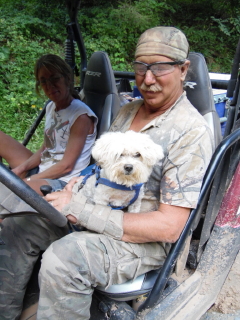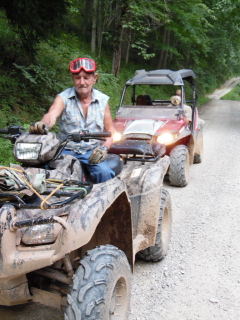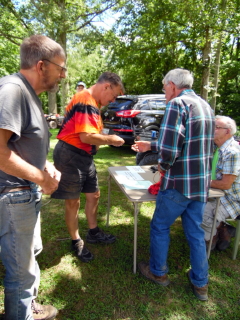 A high number of 327 entered Saturday with three big winners and lots of door prizes.
Greg Kirkbride was first with Bernard King as number two and Ted Grimm as third. The community would like to thank all those who came and rode, those who set up the trail, took down the signs, etc. Those merchants and others who donated door prizes, those who brought desserts [especially Jerry Campbell], those who worked in the kitchen, did the signups, worked the stations, etc. Ted Grimm came from Erie Pennsylvania to help and Travis Burdette came down from Ohio to mark and take down the signs on the trail.
In 2001 there were 50 participants.
The proceeds help support the Creston Community Building, which provides community activities year round.