IT'S BEEN 50 YEARS FOR THE CCHS CLASS OF 1965 - From War Darkness To Wooly Bully

Photos by Terry Harris

The Calhoun High Class of 1965 returned after 50 years to renew acquaintances from their school days, hopefully acknowledging they are among a generation that made their mark in the world.

45 graduates and four classmates who attended school with them attended the reunion July 4th. In all, 70 attended the dinner at the Grantsville Senior Center earlier in the day.

19 out of 123 graduates have passed on. A memorial tree was on display in their remembrance.

Certificates were given to men who had served in the military. A Class of 65 Trivia Quiz was given, and a drawing was held for door prizes.

The 1965 class president was Barb Cottrell Travis.

The class was facing bleak times with the Vietnam War, with a popular tune of the year being Simon and Garfunkel's "Sound of Silence."

"Hello darkness, my old friend
I've come to talk with you again
Because a vision softly creeping
Left its seeds while I was sleeping
And the vision that was planted
In my brain still remains
Within the sound of silence."

But the class was uplifted by a the 1965 number one tune "Wooly Bully."

"Hattie told Mattie
About a thing she saw
Had two big horns
And a wooly jaw
Wooly bully, wooly bully
Wooly bully, wooly bully
Wooly bully."

1965ers recall the cost of a first-class stamp was a nickel, the racially charged Watts Riots in LA and Bloody Sunday in Selma where civil rights leaders were beaten unmercifully with billy clubs by state and local lawmen.

"My Fair Lady" won the academy award, and the 65ers, after homework, were glued to their TVs to watch Hogans Heroes, Green Acres, I Dream of Jeannie, My Mother the Car, I Spy, and Get Smart.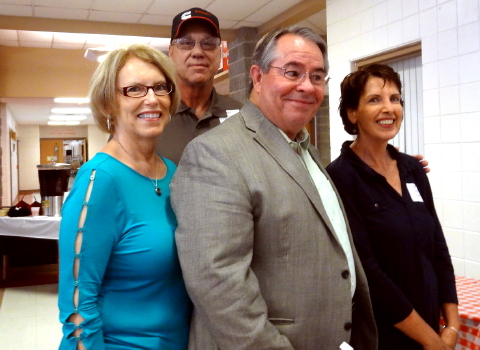 (L-R) Terry Snider Harris, Dale Cunningham, Ron
Blankenship and Linda Sturm of Huntington, WV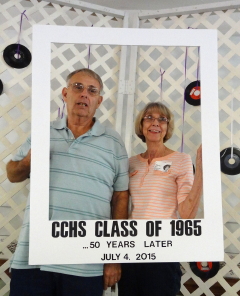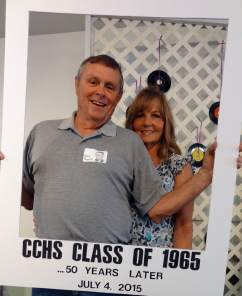 (L) Jim and Sue Basnett Arthur
(R) Mike Rogers and Nina Smith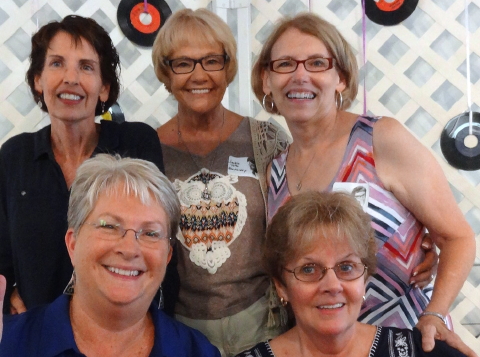 (Front L-R) Peggy Hall Manka from Lakeland, FL,
Joyce Ball Fitzwater; (Back L-R) Linda Sturm,
Jackie Pitts Blankenship, Terry Snider Harris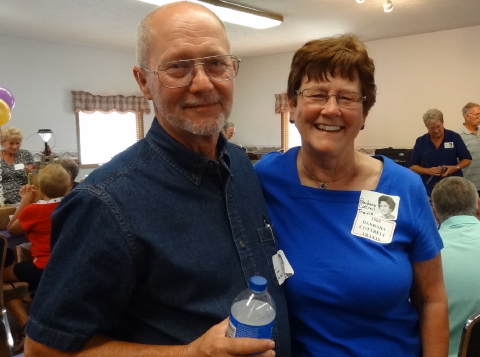 Tom Bartlett of Spencer and Class President
Barbara Cottrell Travis of Washington WV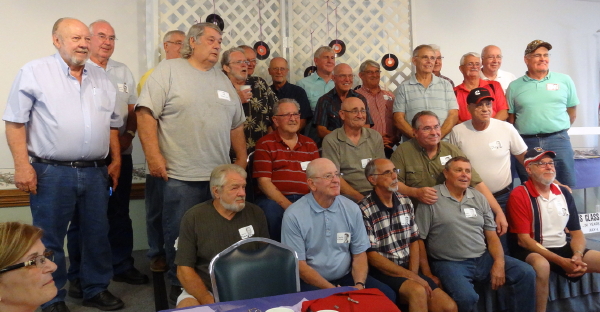 (Front L-R) Lanny Meadows, Don Walker, Jim Sturm, Mike
Rogers and John Vannoy; (Middle L-R) Jerry Hathaway, Joe
Tingler, John Sturm, Jerry Smith, Ron Blankenship and Dale
Cunningham(Back L-R) Jack Jarvis, Lee Evans, Bob Marshall,
John David Stump, Tom Bartlett, Carroll Dean Weekley, Loren
Price, Denzil Dye, Jim Arthur, Roger Propst, John Heffner,
Sam Kerby and Larry Siers; Not present for photo, Ron Tucker,
Mike Fowler, Stanley Wilson, Buck McCumbers and Larry Heiney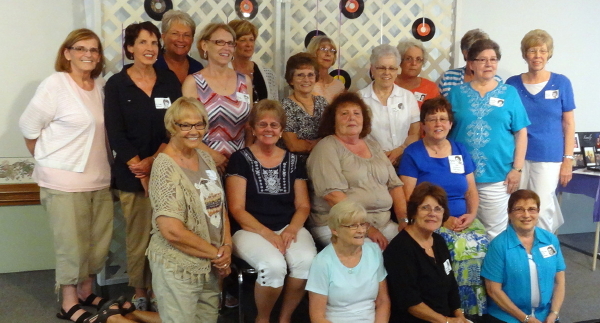 (Front (L-R) Janet Starcher Cunningham, Dolores Sampson McCumbers, Wanda Dye Bryan; (Middle (L-R) Jackie Pitts Blankenship, Joyce Ball Fitzwater, Bonnie Barnes Brown, Barb Cottrell Travis; (Back L-R) Arnette Mahaney Creager, Linda Sturm, Peggy Hall Manka, Terry Snider Harris, Nancy Bailess Taylor, Carol Williams Bottenfield, Sue Basnett Arthur, Sandra Siers Murphy, Linda Murphy Blair, Helen Morrison Irvine (hidden), Martha Wilson Haddox, and Donna Givens Sams; Not present for photo: Sherry Evans Fowler
(L-R) Bonnie Barnes Brown, Janet
Starcher Cunningham, Barb Cottrell Travis