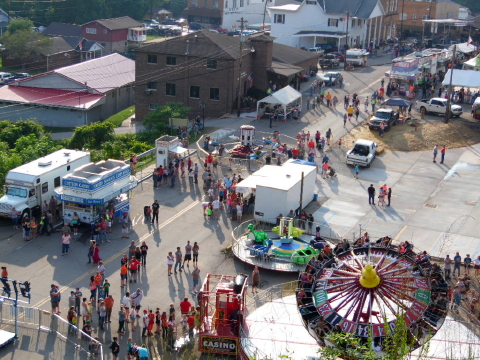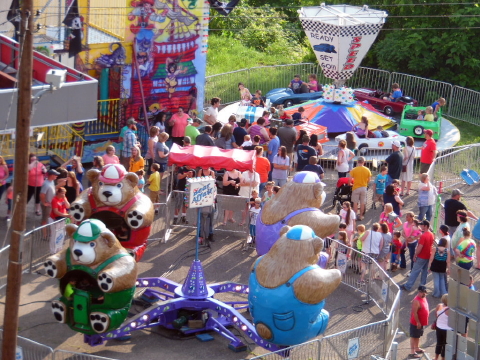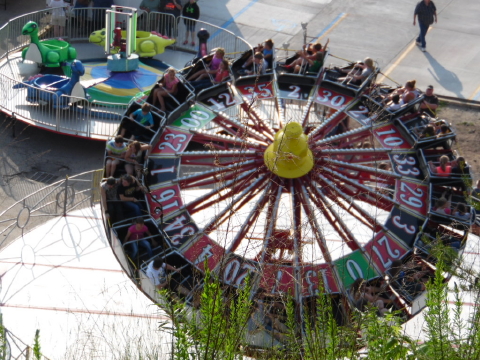 Despite a shaky forecast for rain, the Wood Festival lucked< out, confirming this years theme "Here Comes The Sun.
An Eagles 1970s retro band - Fast Lane - brought out a record crowd to relive the famous band's classic hits.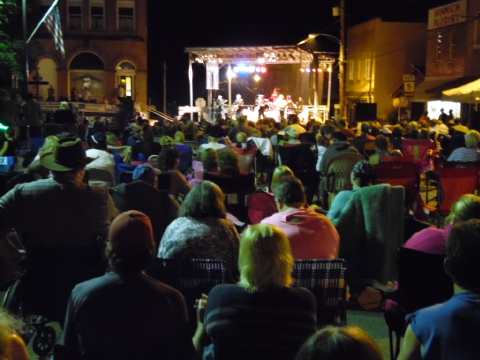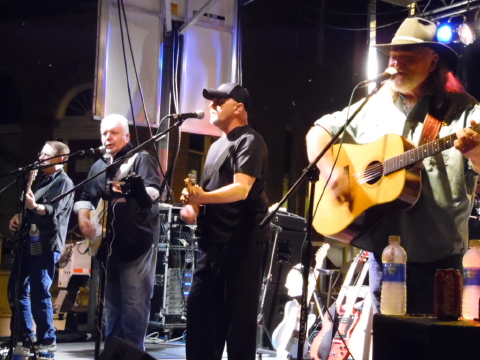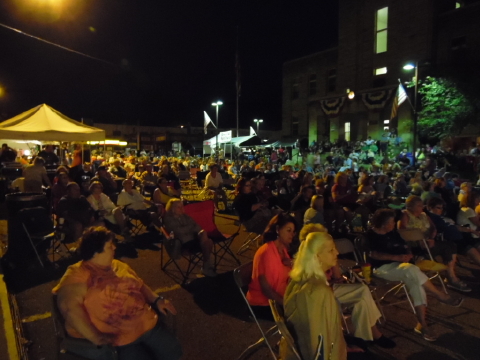 Grantsville's Main Street was filled with spectators for the performance that began at 9:30 p.m. Saturday, preceding the fireworks.
The festival's free street music had a number of highly-talented regional and local performers.
Another other big draw was the Mud Bog at Wayne Underwood Field, which lasts from early afternoon to late at night, and families bring their kids to the only carnival that comes to Calhoun.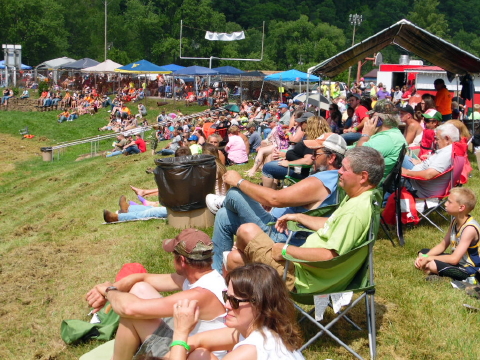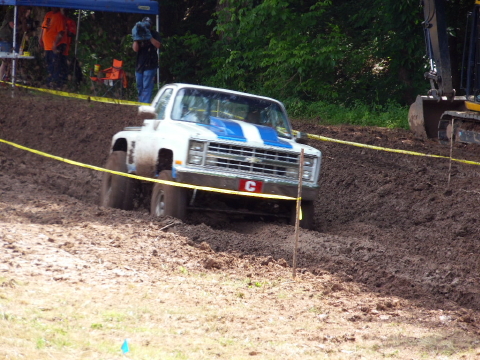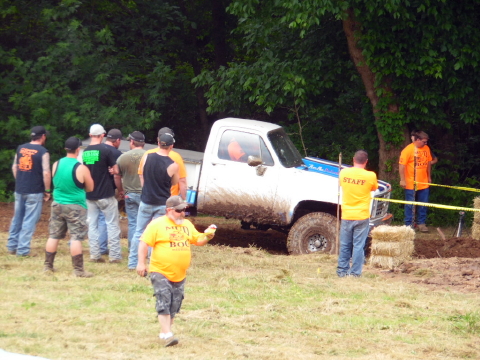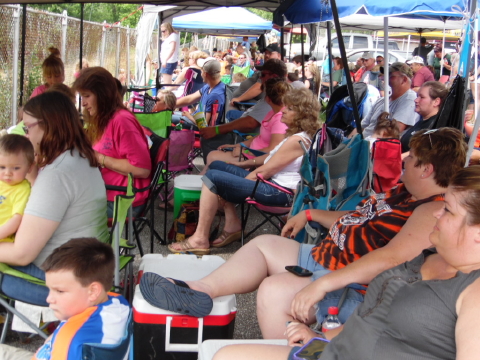 The Grand Parade drew a considerable number of spectators, many to catch a glimpse of festival royalty.
A small number of dedicated volunteers are responsible for producing the festival each year.