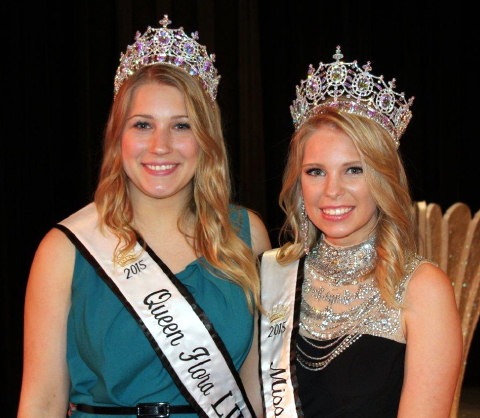 (Left) Miss Haley Knotts Queen Flora LIII
(Right) Miss Carly Farmer 2015 Miss Wood Festival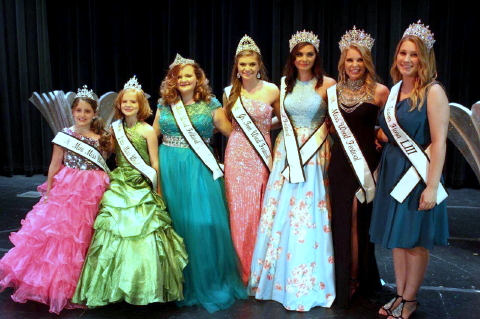 53rd. Calhoun County Wood Festival Royalty
(L-R) Mini Miss Maycee Carter, Little Miss Kinlea
Church, Jr. Miss Tori Arnold, Miss Jr. Teen Selina
Rush, Miss Teen Savannah Rogers, Miss Wood Festival
Carley Farmer, Queen Flora LIII Haley Knotts
Miss Haley Knotts was chosen Queen Flora LIII at Monday evening's Pageant held at Calhoun Middle-High School, she is the daughter of Jim and Charlotte Knotts of Orma.
Miss Carly Farmer was chosen 2015 Miss Wood Festival, she is the daughter of Andy and Stacey Farmer of Roane County.
The new royalty will reign over the 53rd annual Calhoun County Wood Festival that gets underway on Thursday, June 4th in Grantsville.
Other Queen Flora categories and contestant winners were:
Miss Congeniality Haley Knotts and Ashley Richards daughter of Gary Richards of Big Bend and Emma Richards of Duck; Miss Photogenic and Personal Style Miranda Farmer daughter of Robie and Tracie Farmer of Orma; Talent Haley Knotts, Interview Miranda Farmer, and Brandi Whited daughter of Steve and Jan Whited of Grantsville; Evening Gown Savannah Rogers daughter of Wesley and Amy Rogers of Grantsville; People's Choice Queen Brandi Whited; 2nd Runner-up Brandi Whited; 1st Runner-up Savannah Rogers; Nicole Yoak is the daughter of Rexall Yoak of Big Bend and Brenda Smith of Smithville.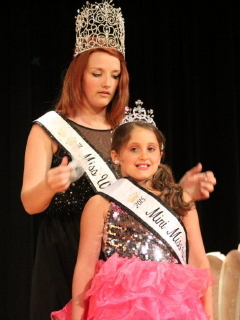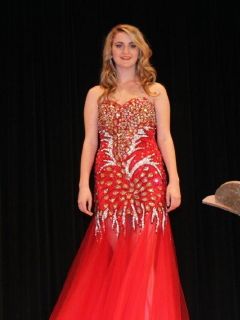 (L) 2014 Miss Wood Festival Rebicca Newlon crowns
2015 Mini Miss Wood Festival Miss Maycee Carter
(R) Miss Ashley Richards 2nd Runner-up Miss Wood Festival 2015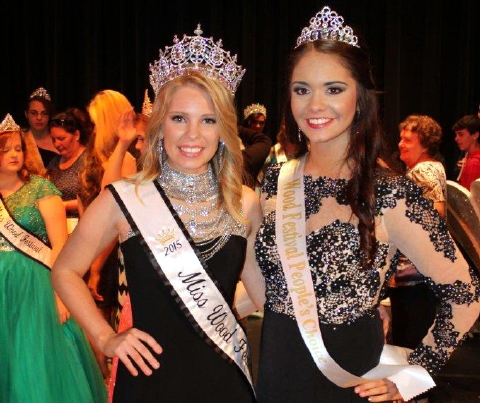 (L) Miss Carly Farmer 2015 Miss Wood Festival Queen (R) Miss
Darryen Stump - 2015 Miss Wood Festival People's Choice Queen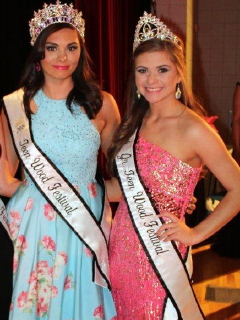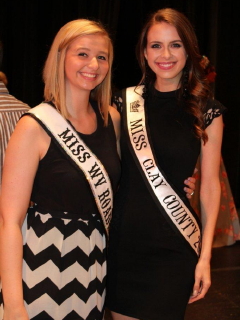 (L) Miss Savannah Rogers 2015 Miss Teen Queen
Miss Selina Rush 2015 Miss Jr. Teen Queen
(R) Miss Bailie Cain (L) 2014 Miss Roadkill Queen
and 2013 Miss Calhoun Wood Festival Queen (R )Miss Leslie
Garrett currently Miss Clay County Queen she is going to
the Miss USA WV Queen Pageant. Leslie Garrett was the
2014 Miss West Virginia Fairs and Festivals Queen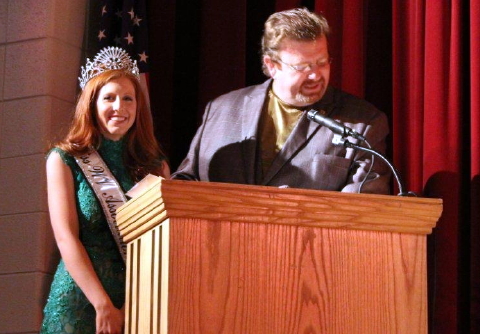 Emcees for the Queen Flora LIII and Miss Wood Festival
Pageants were Miss Lexi Farmer - 2015 Miss West Virginia
Fairs and Festivals Queen and Little John McCormick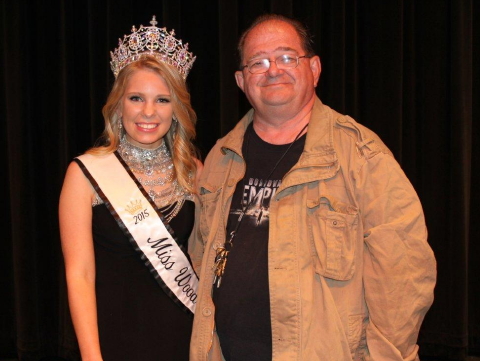 Carley Farmer and Calhoun Wood Festival
Committee member Mr. Jim Sullivan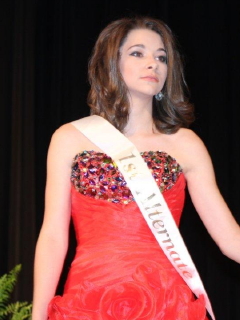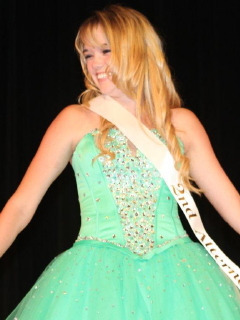 (L) Miss Brogan Richards 1st Runner-up Jr. Teen Division
(R) Miss Erica Heiney 2nd Runner-up Jr. Teen Division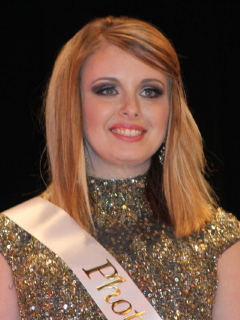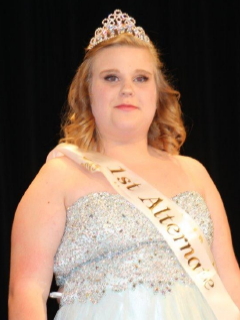 (L) Miss Shayla Arnold 1st Runner-up Miss
Wood Festival and Miss Photogenic (R) Abigail Yoak
People's Choice and 1st Alternate Jr. Miss 2015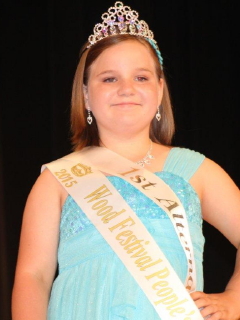 (L) Miss Kinlea Faith Church Little Miss Wood
Festival 2015 (R) Miss Kylee Scott People's Choice
and 1st Alternate Little Miss Wood Festival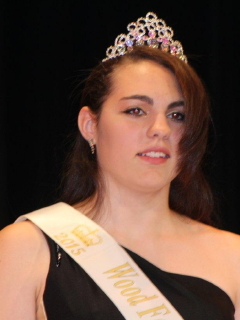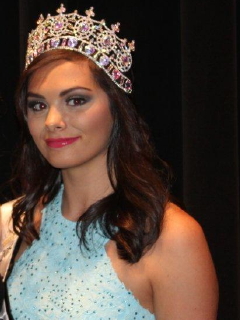 (L) People's Choice Miss Teen Queen Zinnia
Lynch and 1st Alternate Miss Teen Queen (R) Miss
Savannah Rogers - Miss Teen Queen 2015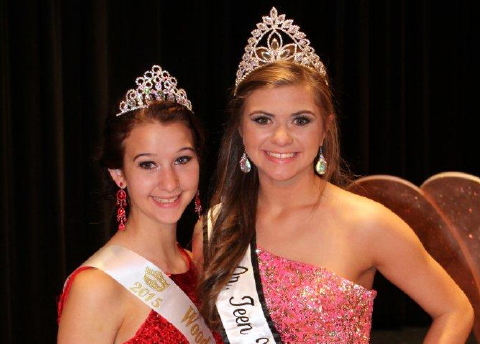 (L) Kaylea Bennett People's Choice Jr.
Teen Queen (R) Selina Rush Jr. Teen Queen
Wood Festival Baby Pageant Winners
Baby Mr. WF Braidyn Brannon, Baby Miss WF - Zoey Jones
Wee Mr. WF Jaxyn Wilmoth, 1st Runner-up Dannica Arnold, Wee Miss WF Harper Welch
Tiny Mr. WF James Davis, 2nd Runner-up Trinity Wilmoth, 1st Runner-up Harlea Conrad, Tiny Miss WF Hallei Wilson
Toddler Miss WF Aubrey Richards, 2nd Runner-up Braylee Holbert, 1st Runner-up Ariana Bremar
Teeny Miss WF Elaina White