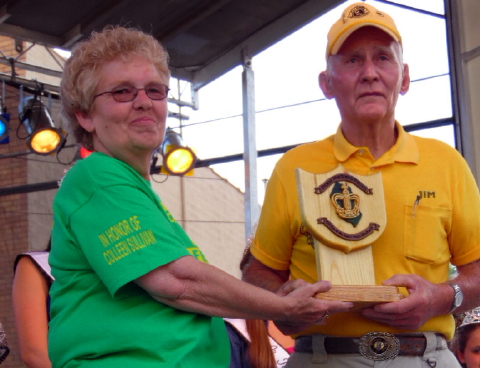 Judy Powell gives Jim McCormick 2015 Spirit Award
The 2015 Charlie Whipkey Spirit Award was given to Jim McCormick of Grantsville, longtime community volunteer, described as "a man who shows up."
The Spirit Award has been given at the Calhoun Wood Festival, recognizing community members who give back.
McCormick was recently honored with the Melvin Jones Award, Lions Club International's highest honor.
McCormick has been a Lions Club member for about 25 years, and has been club president several times.
Some of his volunteerism has been as bingo chairman for last 19 years, and performs endless duties for the Lions Club and other groups, who raise money to help the community.