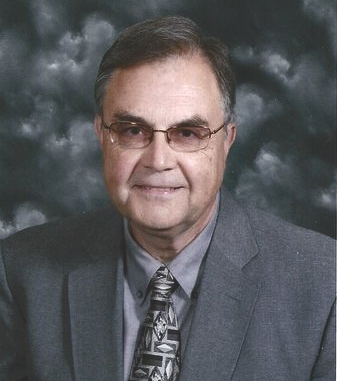 The 53rd Annual Calhoun County Wood Festival Committee has selected Robert G. "Bob" Bonar as it's Grand Parade Marshal.
Wood Festival Parade is at 11:30 on Saturday, June 6 in Grantsville.
Bonar, a native of Ritchie County, graduated from the former Harrisville High School in 1966. He attended West Virginia University where he was a member of the Mountaineer Marching Band, graduating in 1970, with a Bachelor's degree in History. He received a Masters from WVU in Education Administration.
He began his career in education at Cairo Elementary and then came to Calhoun County in 1971. He retired in 2012, following 41 years as a social studies teacher and administratoró38 years at Calhoun County High School (18 as principal) and 3 years as principal of Pleasant Hill Elementary.
Bob and his wife, the former Karen Hoskins, live in Grantsville. They have three sons: Robert lives in Harrisville; Michael, his wife Kelly, and their daughters Hannah, Emma and Clara live in Huntington; and Matthew, his wife Liz, and their daughter Kathleen live in Charleston.
Currently, Bob is President of the Calhoun County Historical Society, representative from Calhoun County on the Little Kanawha Parkway Coalition, Moderator at First Baptist Church of Grantsville, Secretary of the Grantsville Lions Club, Treasurer of the Ice Scholarship Fund, State Social Studies Fair judge, and member of the program committee for the West Virginia Humanities Council.
Previously, he was a curriculum adviser for the West Virginia History Film Project, President of the West Virginia Secondary School Principals Association, and contributing writer for the West Virginia Encyclopedia.
Note: The Wood Festival Parade is fast approaching. If you are interested in participating, please email your entry to the following address CCWoodFestParade@gmail.com
Please be sure to give your name and entry title, who is riding (if more than one person and not a team), what you are riding, and any other information you would like to have announced during the parade.