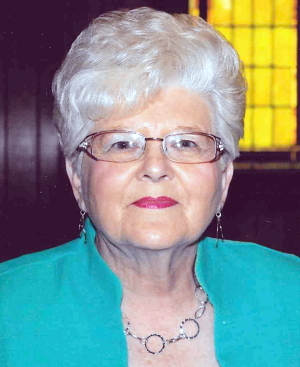 Loretta Stevens of Grantsville has been chosen as the 'Calhoun County Belle' for the West Virginia State Folk Festival, held each year at Glenville, West Virginia. This year's event will be June 18th-21st.
Loretta married Hatsell (Dick) Stevens in 1954 and together they had two sons, Robert (Sheryl) and Mitchell (Shell) Stevens. She has two grandsons, Jason and Bradley; two granddaughters, Whitney and Allison and four great-grandchildren Kamren, Zack, EmiLee and AJ.
Loretta is a member of the First Baptist Church in Grantsville where she serves on the Board of Trustees, Grantsville Order of Eastern Star Chapter #73 and Rebekah Lodge #52, until they closed.
She also has served on the Democratic Executive Committee and Grantsville Town Council for many years and was a member of the Jr. & Sr. Woman's Club of Grantsville until their closure.
She was a former member of the Calhoun County Wood Festival Committee and was a Cub Scout Den Mother as well.
In 2014 she was the Wood Festival Parade Marshal.
Loretta along with JoAnn Ward raised money to buy the Snow Flake Christmas decorations for the town of Grantsville which are still in use.
In 1970 she enrolled in Scott Martin Beauty College, upon completion opened Towne & Country Beauty Salon which she still owns and operates. She was formerly employed at Rubber Fabrication Inc., where she was supervisor for the sewing department, taught at the Calhoun-Gilmer Career Center, worked at Minnie Hamilton Health System doing hair for residents of the nursing home and Stump Funeral Home.