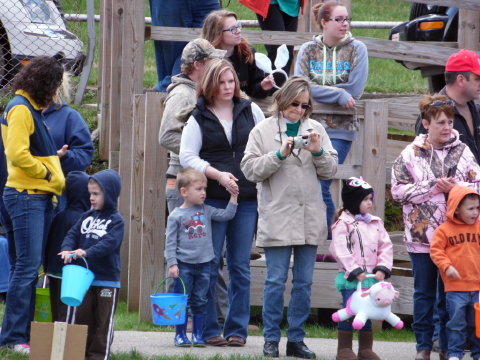 Kids dashed for 3,000 eggs Saturday at the 21st Melissa Oshoway Memorial Easter Egg Hunt in Grantsville.
The eggs all contained prizes, many with slips of paper for 12 bikes, Easter baskets, stuffed animals, and cash.
John and Sue Oshoway would like to thank those who donated to this annual event, Billie and Wanda Houchin, Knotts Memorial Methodist Church, Calhoun Grief Support Group, Richard and Karen Kirby, Anita Parsons, Helen Johnson, Elvin Hixon, Dylan Rush, Erica Jones, and Girl Scout Troop 8205, leader Tanya Cunningham. "Thanks so much to all the volunteers that help us each year at the event."