THE LAST PICTURE SHOW: 1918-2015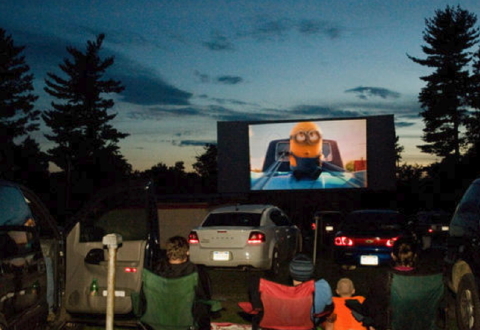 A piece of Calhoun history and the last movie drive-in in the Mid-Ohio Valley faded into history.
The Mt. Zion Drive-in did not open for its 63rd season, said Bonnie Sands, a victim of the expensive transition from film to digital projection, with the upgrade not optional.
The upgrade for digital equipment is $75,000.
Sands said after much deliberation, "We have decided not to open this year. We plan to keep on fundraising and hunting down grants to reopen in 2016."
The drive-in embarked on a public fundraising campaign to help buy new equipment.
"Those of you who have been so generous with donations, we will be returning your funds," Sands said.
The Mt. Zion Drive-In has been family owned and operated by the Marshall and Virginia Bever family since 1979. It is a small business endeavor with deep roots in the community.
"We thank the public for their support, including voting for a grant to keep USA drive-ins open," said Sands.
"Words cannot express our gratitude. So with a heavy heart, the Mt. Zion Drive in will not be showing any movies for the 2015 season," she concluded.
See MT. ZION DRIVE-IN MEMORIES - Sultry Summer Nights, Parents Got "Passion Pit" Warning