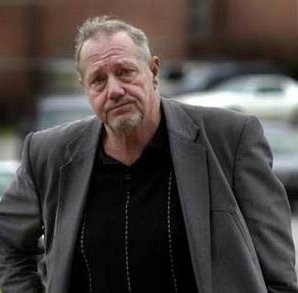 If you dream of winning the lottery, you might want to study the foibles of winners, sometimes called the "lottery curse."
West Virginia's "Jack" Whittaker Jr. was once the biggest lottery winner who lost $114 million in four years.
December, 2002, the West Virginia building contractor won $315 million in the multi-state Powerball lottery, at that time the largest jackpot in history won by a single person.
At the time, the 55-year-old was the president of a successful contracting firm called Diversified Enterprises Construction, living a successfully comfortable American life complete with a net worth of over one million dollars.
Friends said he had a well rounded family, great job and healthy grandkids.
After winning the prize, he famously pledged 10% of his winnings to various Christian charities and created the Jack Whittaker Foundation with another $14 million.
Good start.
Whittaker was arrested twice, once for drunk driving and once for threatening a bar manager. A woman sued him after he groped her at a dog racetrack.
Thieves took $545,000 in cash from Whittaker's car while he was visiting a strip club in Charleston.
About a year later, thieves again stole $200,000 from his car.
Caesars Atlantic City sued him for bouncing $1.5 million in checks.
His wife divorced him.
Then, there were the dead bodies.
In 2003, Whittaker's granddaughter's boyfriend was found dead of an overdose inside Whittaker's home. His 17-year-old granddaughter, whom he had been giving a $2,100 weekly allowance, fatally overdosed months later, at a different location.
His daughter, mother of the dead granddaughter, died of undetermined causes.
When reached for comment, Whittaker, now with no family and no fortune, said "I wish I'd torn that ticket up."