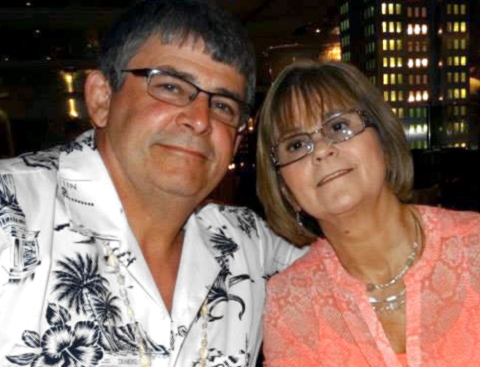 Parade Marshals Harold and Teresa Carpenter
Harold and Teresa Carpenter have been chosen as the Parade Marshals for the 47th WV Molasses Festival at Arnoldsburg, which starts Sept. 25.
The Grand Parade is Saturday, Sept. 27 at 1 p.m.
Harold Carpenter moved to Calhoun County in 2006 and has been very active in the community ever since. He was a member of the Arnoldsburg Fire Department and is currently with the Grantsville Fire Department, serving as a volunteer fireman.
Carpenter is also a board member at Minnie Hamilton Health System and Chairman on the E911 Advisory Board, he is on the Local Emergency Planning Commission, and a member and trustee of Grantsville First Baptist Church.
He has been on the WFCA board since moving here and is currently serving as Chairman.
Teresa Carpenter has been a resident of the county since early high school. She has been in the Magistrate Court system since 1989 and served as a Magistrate since 2001.
She is an active member of the Grantsville First Baptist Church where she teaches Sunday School, works with the youth and is secretary of the Women's Circle.
She is also a member of the Grantsville Order of Eastern Stars and serves as Secretary of the WFCA, as well as working and helping in the kitchen and where needed during the Molasses Festival.
Together they have six children and six grandchildren. Harold has four grown children, and three grandchildren that live in Ohio and Virginia.
Teresa has two grown children, three grandsons and one granddaughter, due any day. They all live in Parkersburg.