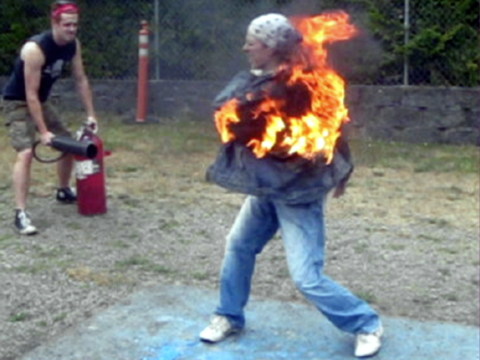 Cosgrove is set on fire during stunt performance

After spending the summer in Seattle, Washington learning from some of the film industry's best stuntmen, Jessi Cosgrove of Calhoun County, received her Apprentice Stunt Performer certification from the United Stuntmen's Association at the University of Washington.

During the intensive workshop, Cosgrove polished her unarmed and armed stage combat skills, as well as trained in various martial arts, such as Capoeira. She also learned to perform high falls, launch herself from an air ram, fall down stairs, precision drive, rappel, fly on an air ratchet and other various wire rigging, aerial techniques and was set on fire.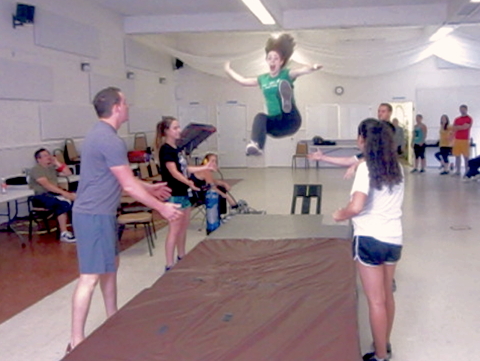 Cosgrove is launched from an air ram
In addition, she learned various business aspects of the stunt industry from David Boushey, founder of the United Stuntmen's Association and the Society of American Fight Directors, under which Cosgrove is certified as an actor combatant.
Cosgrove is currently focusing on her original play, "Dulcimer," which portrays the life of young people in the Appalachians.
Excerpts from her training in Seattle and other work can be seen at www.jessicosgrove.weebly.com
Videos coming soon at www.youtube.com/jessdoescombat