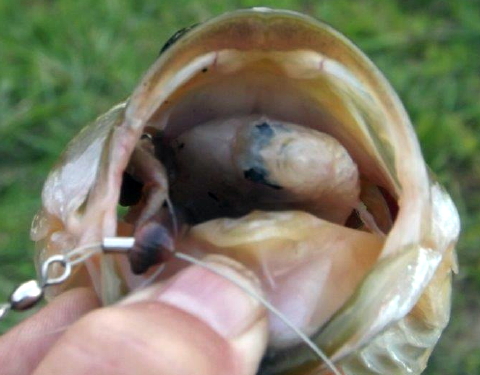 Esther Wilson of Broomstick caught a large mouth bass at Calhoun County Park on a night crawler.
The bass had a smaller fish lodged in its throat, likely for several days.
Wilson said she extracted the small fish from the mouth of The bass, and returned the bass to the pond to live for another day.