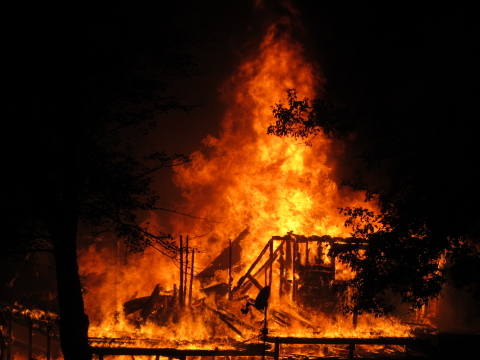 Yellow Creek house when first fire unit
arrived, following 911 call at 5:09 a.m. Friday
8/16/2014
An early morning fire Friday completely destroyed the Yellow Creek two-story home of Gregory and Ryca Taylor.
There was a hero at the fire scene, the family dog Fred.
Fred awakened Ryka Taylor about 5 a.m. as flames were sweeping through the house. "If it hadn't been for Fred, I might not have made it out," she said. Gregory Taylor was working.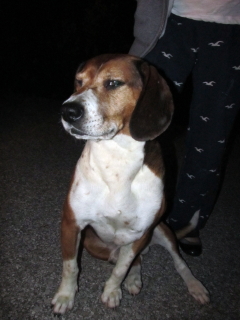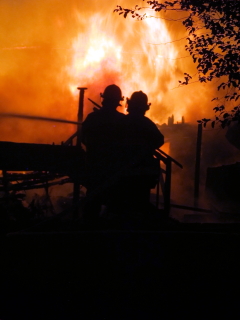 (L) Fred, the Taylor family dog, was the
fire hero; (R) Firemen pour water on the blaze
The house was fully engulfed when the first fire unit arrived.
Responding to the fire were the Smithville, Grantsville, Harrisville and Upper West Fork VFDs.
No injuries were reported.