By Bob Weaver 2001

"We have worked hard over the years to retain the beauty of the old house," said Nancy Updegrave, who with her former husband purchased the farm on Walnut in 1977. The attic has been finished for more living space and new sections have been added, but the flavor of the old farm house has been preserved. The latest project is saving the barn.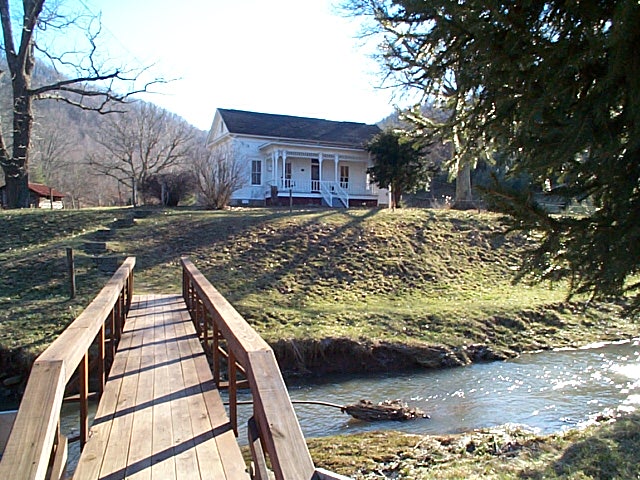 Current Updegrave house, Walnut Creek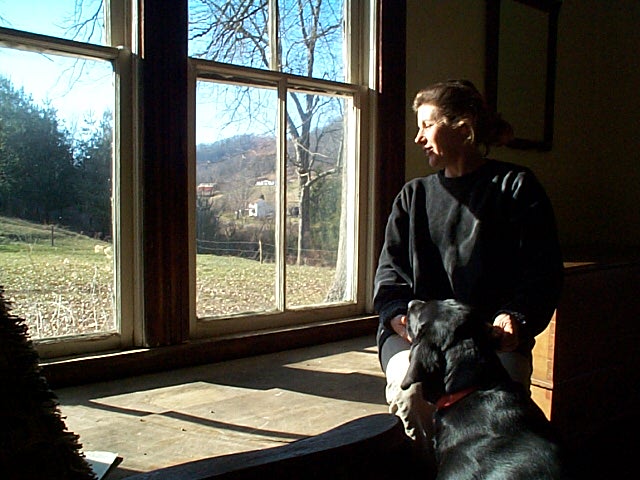 Nancy Updegrave looks down Walnut Creek

It represents a step back in time with the modern conveniences. The stone fireplace was fired beside an infra-red heater. There was TV and a computer, but the building, decor and furnishings speak of another time, creating the comfortable feeling of a grandparent's home.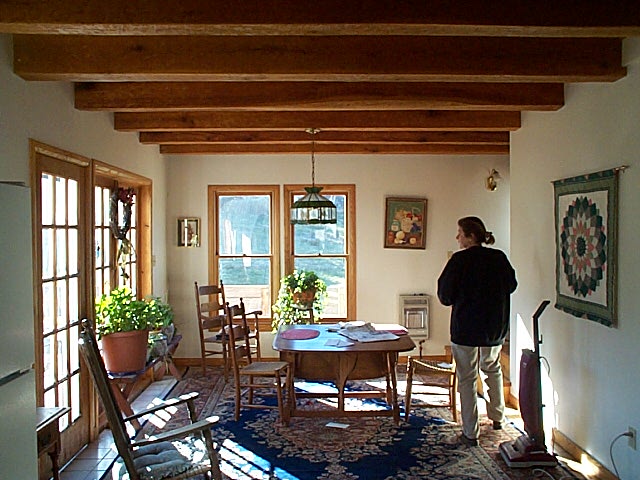 Dining area is a modern add-on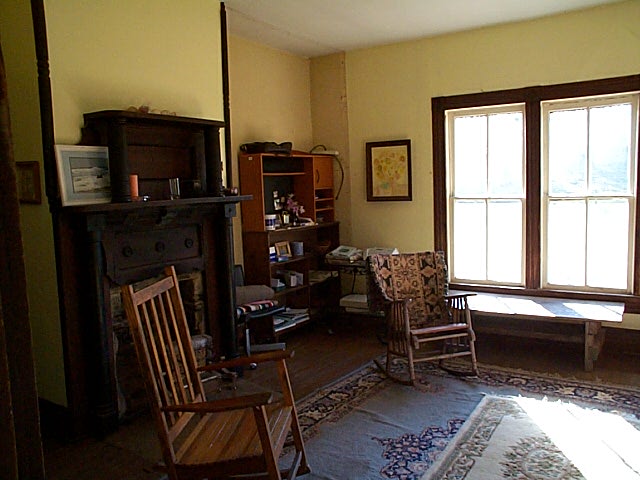 Sitting room in old house

Since about 1930 the one-story dwelling was occupied by the Albert and Artie Brown family, originally owned by the Knotts family. Updegrave said the Browns raised all six of their children on the farm and "never owned a vehicle, never had a job off the farm."

Updegrave said it has been a place of joy, particularly to raise her children, daughter Becky, 24, a graduate of WVU who works for the Department of Air Quality in Charleston and her son Evan, 17, a senior at Clay County High School.

She said when her family moved to Walnut very few of the original farms had changed hands and they were still undivided. "Many of them have been sold off in smaller tracts in recent years," she said.

The Updegraves came to Calhoun in 1973 seeking a life-style change from urban life in Philadelphia. They found it at Eden, a former post office location not far from Nicut, where they lived on one of the original Chenoweth farms for several years.

Updegrave, who has been a teacher and principal in Clay County for several years, has obtained four Masters Degrees in education and demonstrates exuberance and energy about teaching.

She said the people of the area have been very kind to her, and after these many years "I really belong to this place."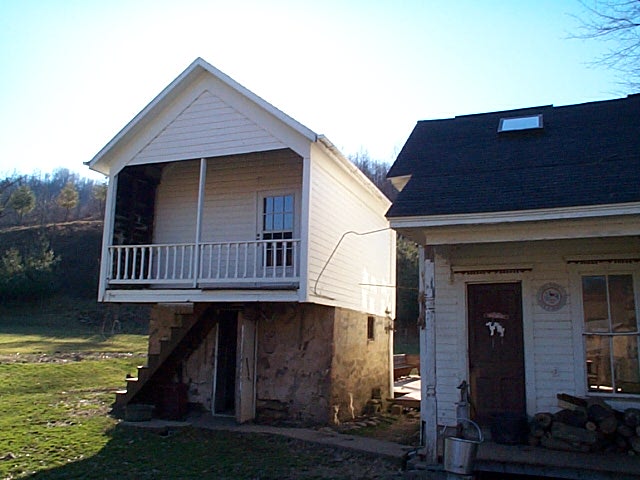 Old stone cellar and cellar-house
The old barn "has been saved"