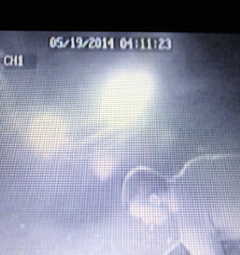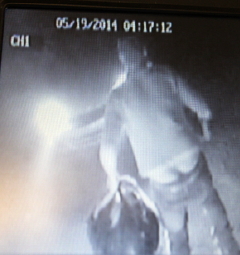 "Droopy Drawers" suspect caught on camera
stealing at Minnora Mission in May
Andrew Tanner, 32, of Nebo, was indicted this week on one count of grand larceny, a felony, according to prosecutor Shannon Johnson.
Tanner allegedly stole a $2,000 air conditioner from the Calhoun Cooperative Parish Mission in Minnora in May.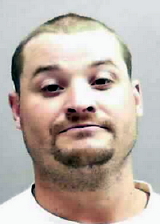 The community agency reported that the suspect(s) did not get in the building, but stole an outside air conditioner.
The theft was caught on camera.
Trooper B. K. Shingleton, in a criminal complaint, said police recovered fingerprints on a window, which were identified belonging to Tanner.
It was unclear if the "droopy drawers" photos helped solve the crime.
"We'd like to find the fellow so we can give him some pants and a belt that fit," said Sherry Alderson, at the thrift store.
SEE ORIGINAL STORY CULPRITS STEAL FROM MINNORA MISSION THRIFT STORE - "Droopy Drawers" Suspect Caught On Camera