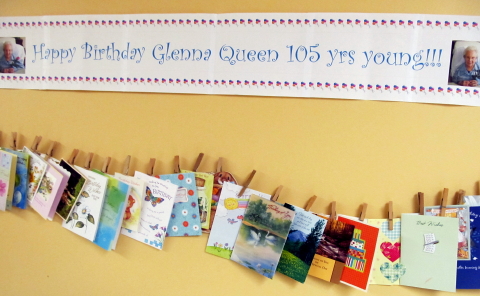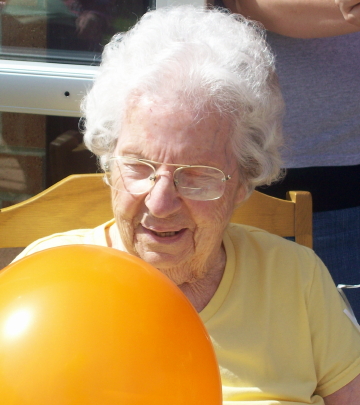 Glenna Queen, a native of Troy, Gilmer County, hit the ripe old age of 105 yesterday, with a celebration of the woman's at Minnie Hamilton Health System's Long Term Care Unit.
The birthday celebration, which was attended by family members and hospital staff, including a birthday cake, was highlighted by Minnie Hamilton CEO Steve Whited reading a letter to the celebrant from Gov. Earl Ray Tomblin.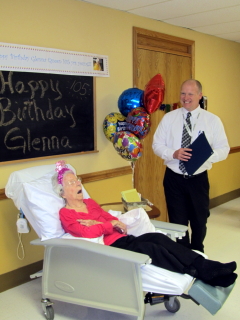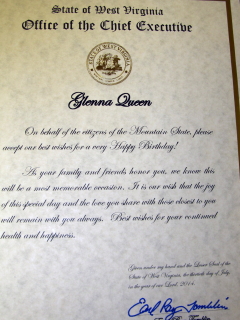 Minnie Hamilton CEO Whited reads
Gov. Tomblin's birthday message
The wall was filled with her birthday cards.
Ms. Queen, a resident of the unit since 2010, dozed through the ceremony, an excusable behavior at 105.
To read about Ms. Queen's life, see GILMER COUNTY 'DANDY' CELEBRATES 103 YEARS - Glenna Queen Excited About Party