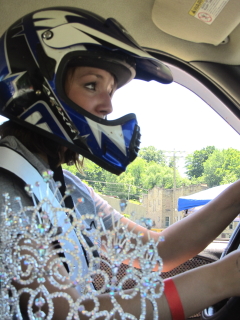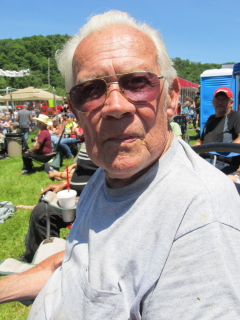 Miss Wood Festival Rebbicca Newlon was a bogger, with 81-year
-old Big Bend resident Irvin Walker returning to the pit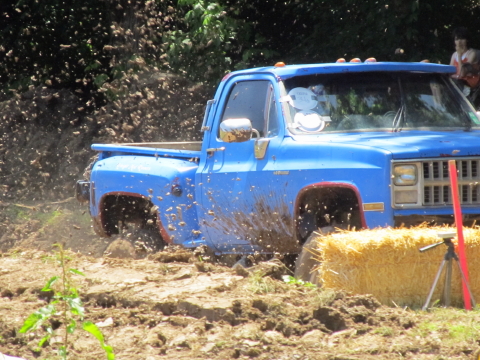 Mud was a'flyin' throughout the day, trying to beat the clock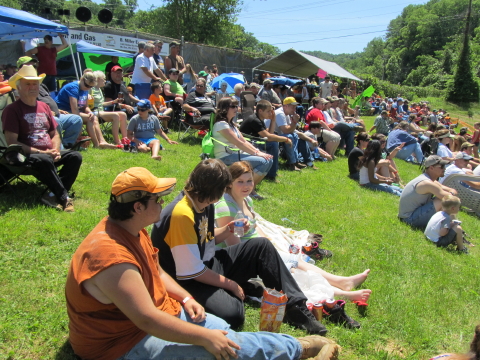 Crowd enjoyed hot day under tents or sitting on grassy hillside
Saturday was the Wood Festival Mud Bog, which lasted well into the evening with dozens of truckers trying to beat the clock through the mud pit.
This year Mother Nature was kind to the festival with favorable weather, after the past decade of suffering through drizzling rain, thunderstorms, and high winds raising tents into the area.
The large crowd attending the bog enjoyed lots of snacks and drinks, some enjoying the shade of tents while others reclined on the grassy slopes at Wayne Underwood Field.
This year, Miss Wood Festival Rebbicca Newlon, was one of the mud boggers, and 81-year-old Irvin Walker returned to be a participant, driving his truck through the pit.
See 77-YEAR-OLD BIG BEND MAN CROWD PLEASER AT MUD BOG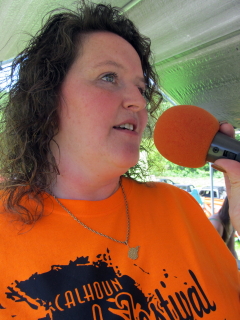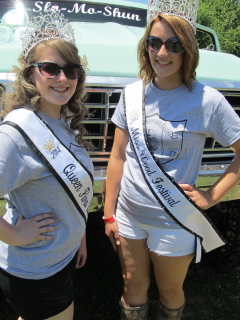 Belting out the National Anthem
Queen Flora Erica Jones and Miss Wood
Festival Rebbicca Newlon greeting boggers