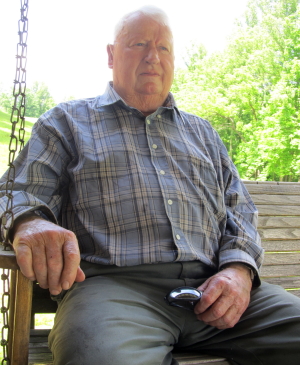 Jim Bell still churning at 87
Grantsville resident Jim Bell, now 87, has donated thousands of hours giving back to the Calhoun community with his special talents and physical labor.
Many of those hours, over the years, have been spent on the Calhoun Historical Societies Heritage Village at Calhoun Park.
Saturday he was plugging away at Heritage Village, but took time to give a woman who wandered by a tour of the old structures.
Calhoun Park is kept open mostly by volunteerism.
"A lot of good people have helped, but the volunteers are really dwindling," he said, remembering with fondness his volunteer buddy "Ducky" Stevens.
"Few young people have time for such things," he said, while talking about work being done to the Ahab Stemple cabin.
Bell said, "I've slowed down a lot, had to, the years have caught up, but I'm surprised at the things I can still do."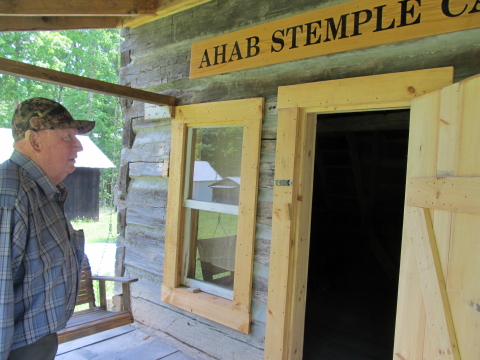 Bell talks about struggles restoring Stemple cabin
He gave a tour of the Stemple Cabin, a project that has continued for several years. "We've about given up on rebuilding the stone fireplace, gonna use wood burners."
"The Cain Chapel has been a popular place, with some weddings held there," he said.
"It's been great to have the structures donated, and we've always been grateful for those who have made it happen."
"I hope that people will be coming here a hundred years from now to be reminded what life was once about," he concluded.