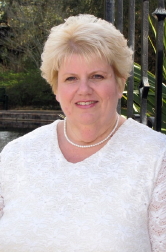 UPDATE - Richard's book "Hills of Home" has been donated to the Calhoun County Library, and is also available at at Spencer Antique Mall (Spencer, WV), TAMARACK (Beckley, WV), West Virginia MarketPlace/Capitol Market (Charleston, WV) and many online stores. For more information, visit Debbie's website at www.debbierichard.com.

ORIGINAL STORY - Debbie Richard's (left) memoir, Hills of Home, about growing up in Appalachia, in the hills of West Virginia, has been released from eLectio Publishing of Little Elm, Texas.

Deborah, known as "Debbie" to many friends and former classmates in West Virginia, began writing Hills of Home while full-time caregiver for her mother, Naomi Karen (Maze) Richard, in March 2009 and with her Mother's help, penning descriptive stories of growing up in rural Calhoun County, West Virginia, and including many photographs of family and places in the Mountain State, her manuscript was completed before her mother passed away in 2011.

Deeply rooted in Appalachia, Hills of Home offers part reflection, part memoir, and part humor. The story begins in the 1950s in the hills of West Virginia, in the remote community of Munday, in Wirt County.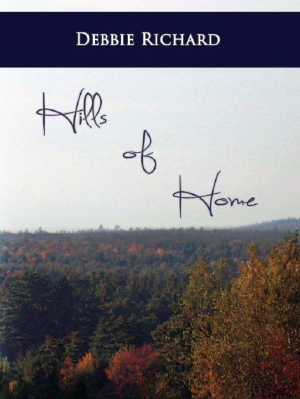 Though individual stories, the compilation reads like a novel, and is characterized uniquely with the author's personal diary entries and a sailor's letters home. Hills of Home is filled with light-hearted adventures, coming-of-age romances, pie socials, county fairs, older brother pranks, frog gigging, chicken canning, persimmon picking, porch sitting and reunion going. Harsh winter survivals, personal family struggles, and humorous folklore, which have been handed down through generations, also grace the pages.
Richard is a native of West Virginia. Born in Parkersburg, she spent her early childhood in the rural community of Munday in Wirt County, and lived near Walton in Roane County during her high school years.
She studied Secretarial Science at West Virginia Career College in Charleston where she completed her courses in 1987 with honors. She moved to the South as an adult, following her love of the ocean.
Richard is a member of South Carolina Writer's Workshop and West Virginia Writers, Inc. Richard's first book, Resiliency, a collection of poems, was published in November 2012 by Finishing Line Press of Georgetown, KY, and her poetry has appeared in numerous journals and magazines.
CONTACT INFO Debbie Richard, PO Box 80, Green Sea, SC 29545
Email poet@debbierichard.com
Website www.debbierichard.com