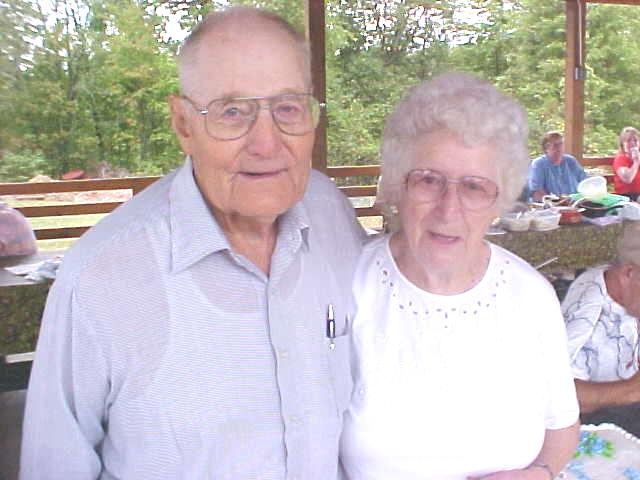 A joyful celebration for the Whipkeys
A little over 64 years ago Leon Whipkey of Nobe went to Petroleum, Ritchie County to teach music, the old shaped note system. While there he met Nina Simmons and they fell in love and married shortly after. Leon is now 87 and Nina is 80.
Yesterday Leon and Nina celebrated 64 years together, an anniversary party was held at the Chapel Baptist Church at Nobe. Relatives and friends came together to help them celebrate the event.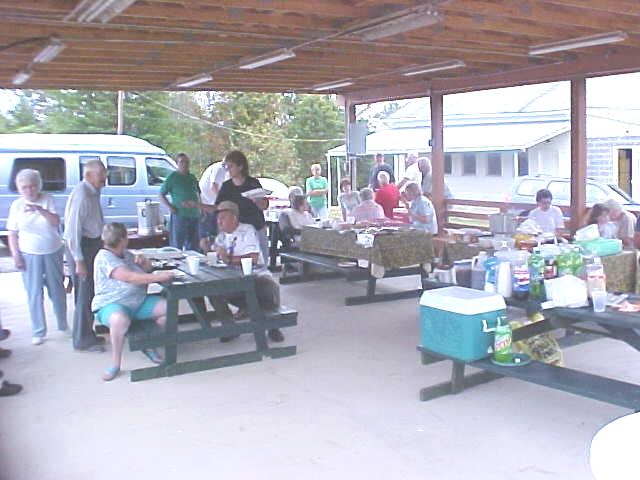 Family and friends wandered over the grounds
surrounding Chapel Baptist Church
"There have been lots of ups and downs, but it has mostly been good," said Nina, who helped her husband cut the big anniversary cake.
"We've had a great life together," said Leon.
After great food and fellowship, Leon left the event to go to Liberty Hill Church and do what he enjoys most, sing a few more hymns.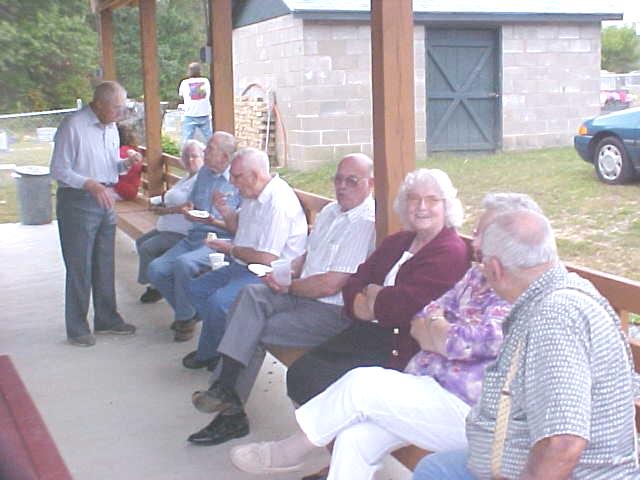 Bench folks enjoy afternoon event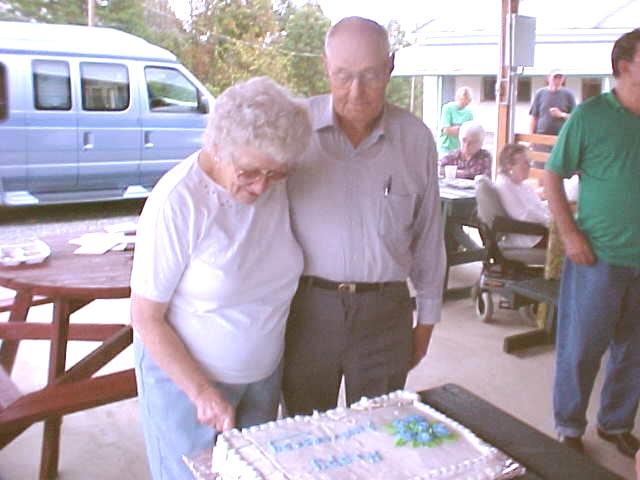 Cutting the anniversary cake