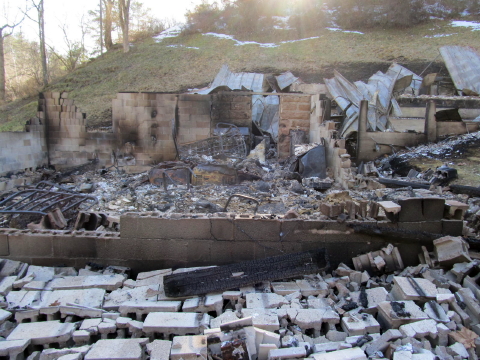 The old VanCamp homestead went up in fire Monday, the
original part of the house was about 100 years old
A structure that burned to the ground Monday, first described as an unoccupied hunting cabin on Slab Fork, off White Pine Road, was a homestead house belonging to the VanCamp family.
The original house was built around, and was likely over 100 years old, and was the dwelling of Paris and Lelah VanCamp.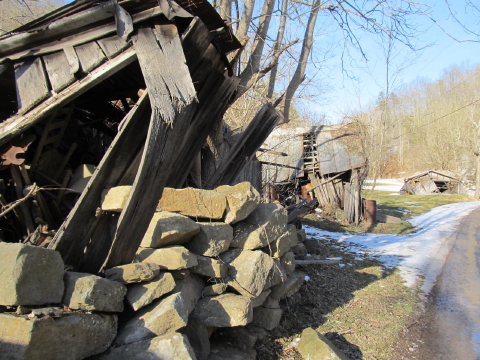 Standing next to the VanCamp house (left) is an old country
store that likely went out of business over 65 years ago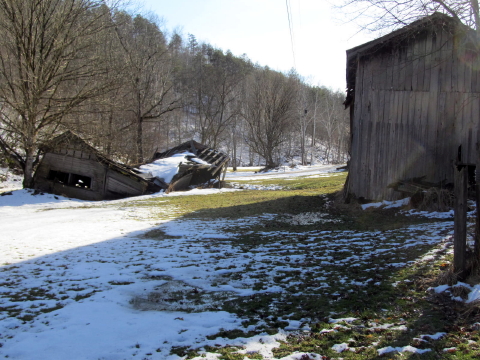 The VanCamp farm is scattered with several
structures and outbuildings, mostly falling down
Nearby was a long-gone country store.
The Grantsville VFD responded to the fire at 10:35 a.m. Monday with several trucks.
A firemen on scene said the structure was on the ground before the first truck arrived.