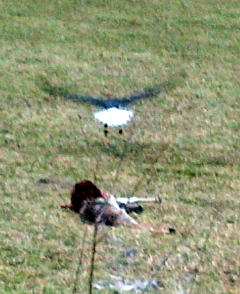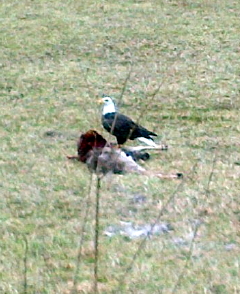 A bald eagle was spotted along Russett Rd. (Rt. 7) by Tim and Bonnie Sands this week, who took the photos.
Calhoun bird watcher Tom Fox said the bald eagle has a white head, neck and tail with a dark body, standing about 30 inches high with a wing span of about 80 inches.
"They are becoming more common in WV and hopefully we will have resident birds soon. More than likely this bird is a migrant," said Fox.
Several eagles have been spotted in Calhoun and Roane counties.