Christmas Village of days gone by is fanciful display
It's a step back in time to a fanciful village portraying Christmas a hundred years ago, featuring hundreds of houses, structures and characters.
Many are animated and illuminated, illustrating community activities during the holiday season.
The display covers three sides of a room.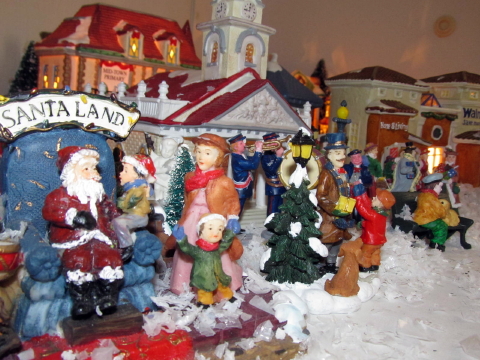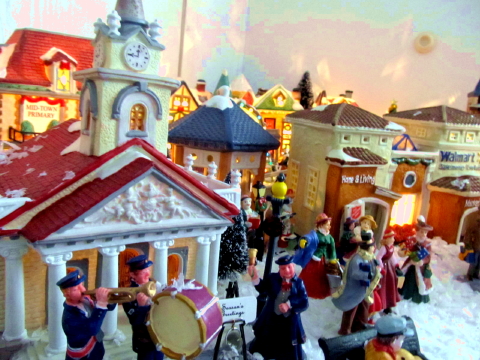 Henry Richard and Phyllis Cogar Richards of Phillips Run, Grantsville have been collecting and erecting the village since 2004, for the enjoyment of their neighbors and family members.
"It's a lot of work putting it up. It takes a few days," Henry said, "but we've really enjoyed doing it."
"The best time to view it is after dark. The kids really love it," Henry said, including the electric train and skaters skating on a pond.
The Richards' have two daughters, Becky Edwards of Parkersburg and Kelly Ubbens of Vienna, who have three children.
Local residents wanting to view the Christmas Village can call 304-354-7980.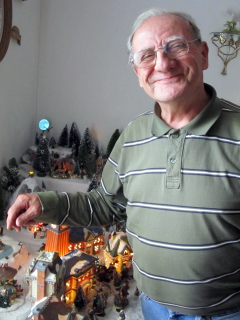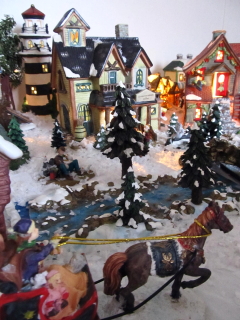 Henry Richards says it's been a delight to watch faces of kids