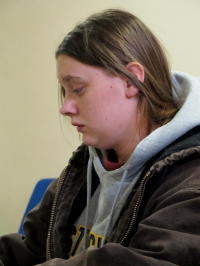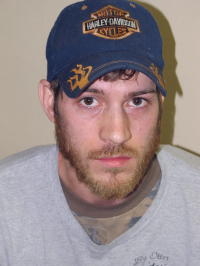 Ashley Nicole Kreh - Ordie Jackson Rogers
Sinking Springs woman Ashley Kreh, 23, was sentenced to 40 years in prison for the death of her 2-year-old daughter in 2012, according to Calhoun Prosecutor Shannon Johnson.
Kreh will be eligible for parole in ten years.
Kreh's infant daughter died of blunt force trauma to the head, court records saying Kreh and her significant other Ordie Rogers, 32, of Chloe, failed to seek medical treatment in a timely manner.
Kreh, according to the criminal complaint, was mad the child's father because he did not acknowledge Valentine's Day.
Judge Thomas Evans III said the death was inconsistent with the couple's story of dropping the child.
A tearful Kreh apologized to the court, saying "I'm very sorry."
Kreh's attorney Ernie Skaggs pleaded that Kreh was from an impoverished background.
Ordie Rogers entered a plea this week to child neglect causing bodily injury, a felony.
Prosecutor Johnson said upon conviction, Rogers shall be fined not less than one hundred dollars nor more than one thousand dollars, or committed to the custody of the Division of Corrections for not less than one nor more than three years, or both.
CALHOUN COUPLE INDICTED FOR MURDER OF TWO-MONTH-OLD DAUGHTER - Infant Suffered Skull Fracture
HOME OF CALHOUN MURDER SUSPECTS LIKELY TORCHED - Subjects Yell 'Burn! Burn! Burn' As Firemen Fight Blaze