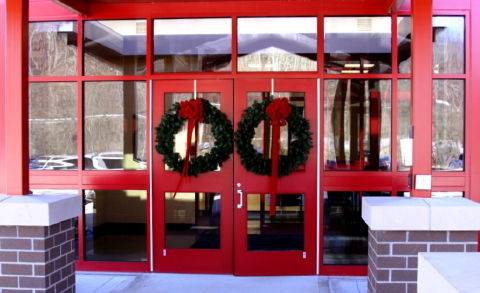 New Arnoldsburg Elementary entrance welcomes
students, staff, parents, and visitors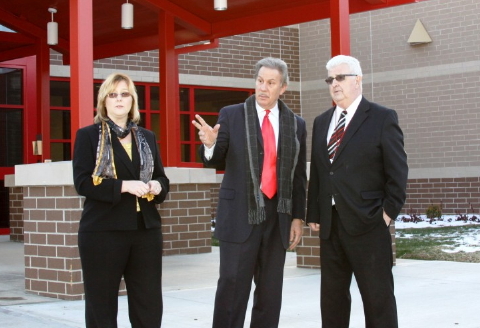 (L-R) Jeannie Bennett, Dr. Mark Manchin, and Roger Propst
The new $8.8 million dollar Arnoldsburg Elementary School was dedicated Friday, a longtime goal becoming a reality.
The school replaces a facility that has experienced access problems and flooding since in was built.
The theme of the dedication, "The Dream Unfolds," is a project made possible by Calhoun taxpayers, with funding from the WV School Building Authority.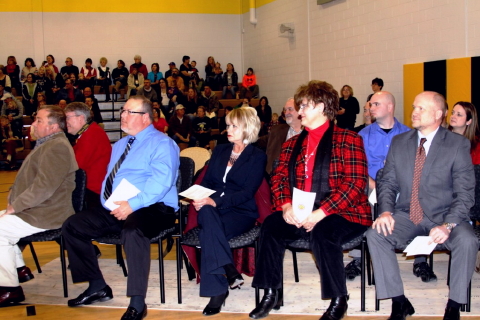 Calhoun School Board Members (L-R) Larry Harris, Mike Wilson,
Cynthia Dale, Faye Barnhart, and Board President Steve Whited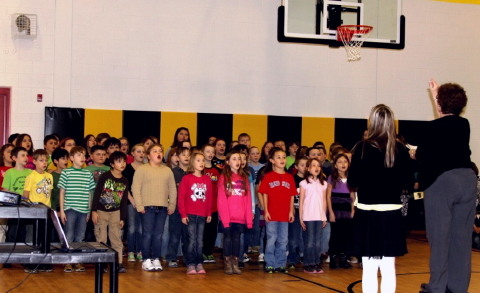 Students entertain with songs
Autumn Blair opened the program with the National Anthem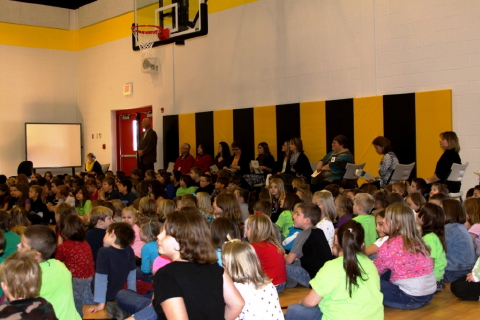 Students, staff, parents and visitors attend the dedication
Dr. Mark Manchin, Executive Director of the West Virginia School Building Authority, delivered the keynote remarks during the ceremony.
School principal Jeannie Bennett and superintendent Roger Propst welcomed parents and community members.
Those in attendance toured the spacious facility.
Much of the program was delivered by students, with Calhoun High Senior Autumn Blair, who has been staring in a reality TV show titled "Chasing Nashville," singing the National Anthem.
The school will be occupied by students after the Christmas break.