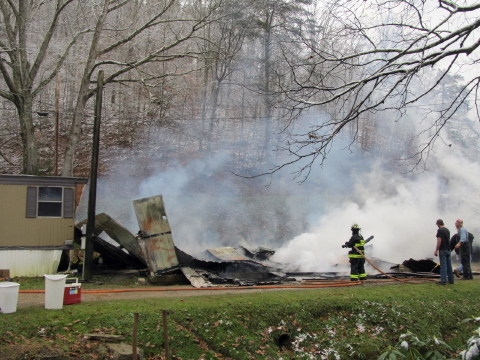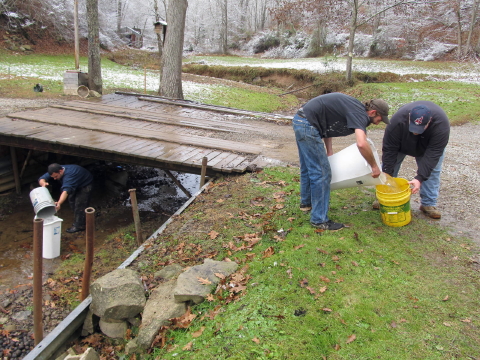 Annamoriah Bucket brigade saves mobile home from garage fire
A fire completely destroyed a garage on Annamoriah Creek Tuesday afternoon and damaged the end of an adjacent mobile home that was unoccupied.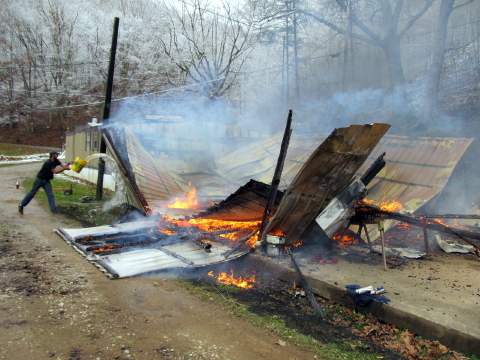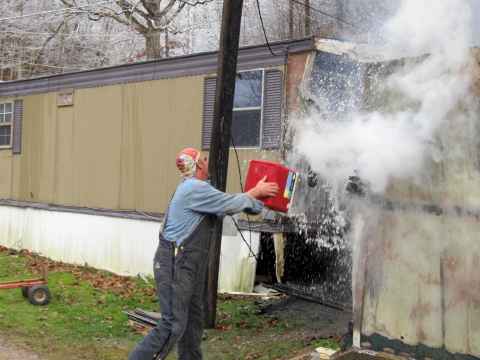 Brigade throws several hundred gallons of water
An old-fashioned bucket brigade saved the mobile home, which was unoccupied. The owner of the building, Robby Lamp, and volunteers scooped several hundred gallons of water from the nearby creek, preventing the fire from spreading until firemen arrived.
Lamp said he left his garage for a few minutes, to return and find it engulfed in fire.
The Grantsville VFD responded to the scene.